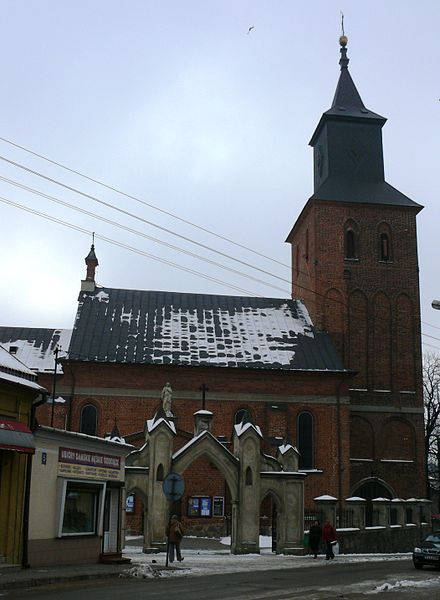 Virgin Mary's Ascension Church in Lipno. – Photo by: Kolanin, Lipno – WNMP kościół, CC BY 3.0
Distance
Population
14.642 (2016)
Location and history
Lipno is located in Kujawy, southeast of Bydgoszcz.
The city gained market town rights in 1349.
Tourist attractions
Virgin Mary's Church of the Assumption
built in 1388 in Gothic style.
Surrounding Area
Accommodation
Eating Out:
Other Internet sites and sources
Translated into English by Google Translate. Spangshus.dk accept no liability for any errors or omissions in translation.