House in Maków Podhalański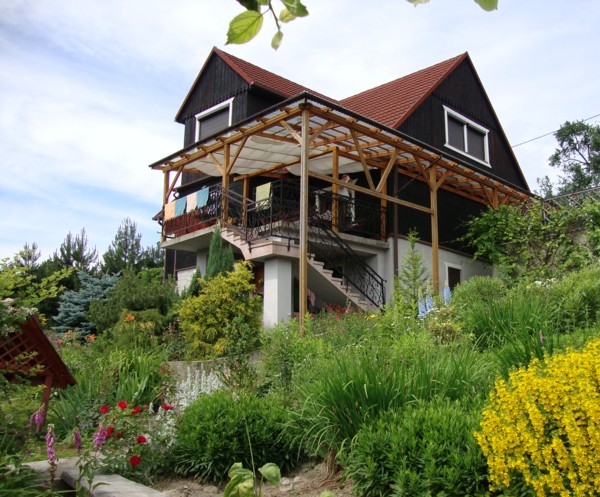 The house seen from the southeast, from the garden
Basic information:
Maximum number of guests: 8.
Price per overnight stay per person including breakfast: DKK 160.
Living area: 240 m2.
Year of construction: ca.1946, rebuilt 1997-2000.
Bedrooms: 3.
Bathrooms for guests: 1.
Parking: closed parking (4 cars).
Extensive, lush and manicured garden by the house.
Open in season: May-September – when the owner is present.
Pre-order email is needed.
Translated into English by Google Translate. Spangshus.dk accept no liability for any errors or omissions in translation.