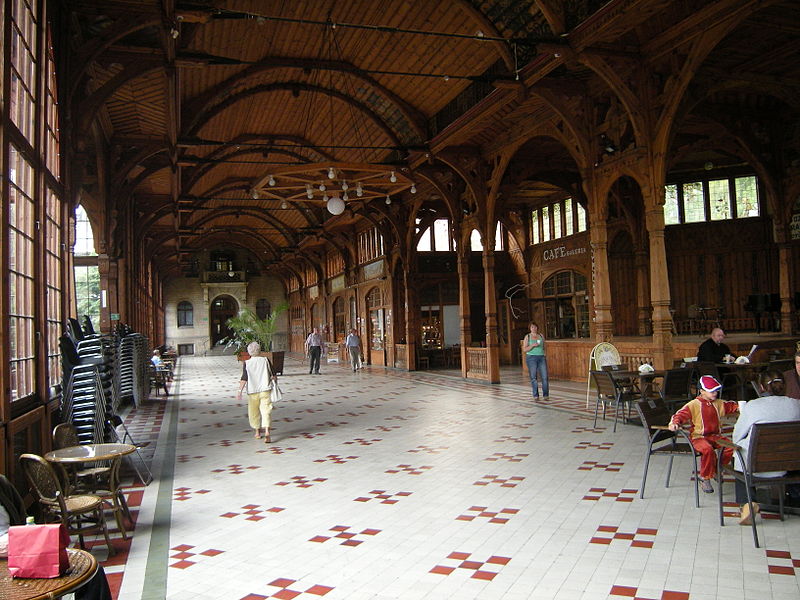 Interior of the drinking hall in the spa town of Świeradów-Zdrój. – Photo by: Walking stick, Swieradow pijalnia, mark as public domain, more details on Wikimedia Commons
Spas and Sanatoriums:
Health resorts, health resorts, health centers and cities with sanatoriums discussed at spangshus.dk
Bochnia
Busko-Zdrój
Ciechocinek
Duszniki Zdrój
Dźwirzyno
Jarosławiec
Kamień Pomorski
Kołobrzeg
Krynica
Kudowa-Zdrój
Międzyzdroje
Muszyna
Piwniczna Zdrój
Polanica-Zdrój
Połczyn Zdrój
Rabka-Zdrój
Rymanów
Supraśl
Szczawnica
Świnoujście
Ustroń
Wieliczka
Żegiestów Zdrój, see Muszyna
links
Lądek Zdrój
Health Resort and Salt Mine
Translated into English by Google Translate. Spangshus.dk accept no liability for any errors or omissions in translation.