Office: Mazowieckie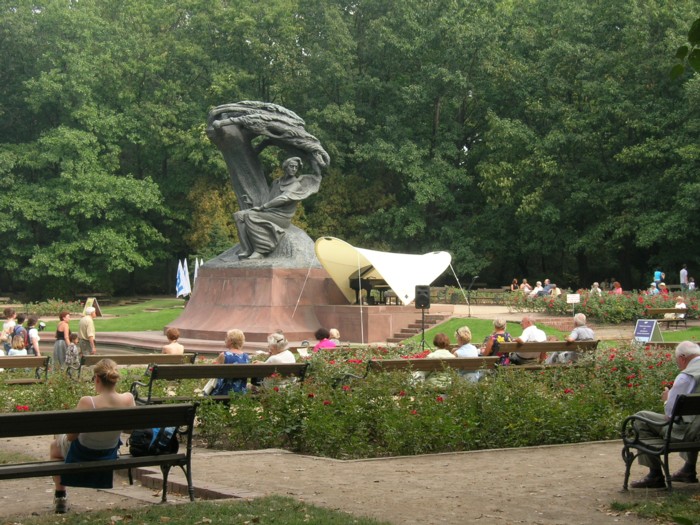 The statue of Chopin in the Lazienka Park in Warsaw. – Photo by: Jakob Hoffmann
Location and history
Mazowsze (or Masovia) is one of the 5 major historical regions of Poland (together with Pomerania, Wielkopolska, Małopolska and Silesia) and is located in central-eastern Poland around the river Wisła's middle race, Narew and Bug's bottom race. Today, the region borders west to Łódź County and Kujawisk-Pomeranian County, north to Mazury (Masuria), east to Podlasie and Lublin County, and south to Holy Cross County.
The main city is Warsaw, Poland's capital.
Northwest of Warsaw lies a national park: Kampinoski Park Narodowy; It is probably the only national park that is so close to a metropolis with over 1 million inhabitants, and it is also one of the largest national parks in Europe. The park was established in 1959 to protect the remains of the Kampinos forest in the Wisła River Valley. Several touristic facilities are attached to the park. – See the special page about Kampinos National Park .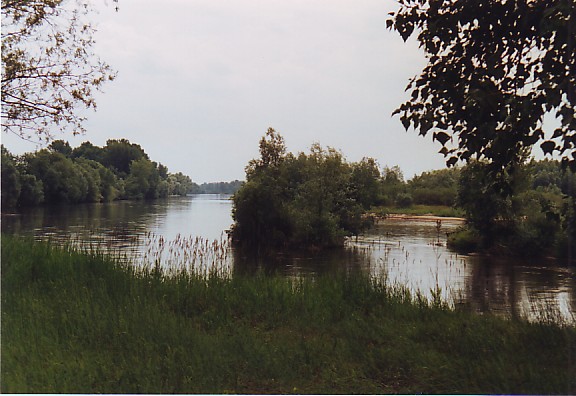 The river Wisła at Wysoczyn, south of Góra Kalwaria
The area was originally the tribal mazowszanie's territory. The name Mazowsze is known since 1041. The area was early incorporated as a region of the first Polish kingdom. In 1596, Warsaw assumed the role of the country's capital after Kraków.
Chopin and Mazowsze: The composer Fryderyk Chopin (1810-1849) was born in Żelazowa Wola, near Warsaw. In the Łazienki Park in Warsaw there is a famous statue of the composer who depicts Chopin sitting in the shade of a willow tree, a tree characteristic of the Masovian plain. It is said – and now not least among the inhabitants of Mazowsze – that the composer i.a. inspired his world-famous music by the whisper of the wind in the foliage of the Masovian willow trees – a sound he was familiar with from his childhood.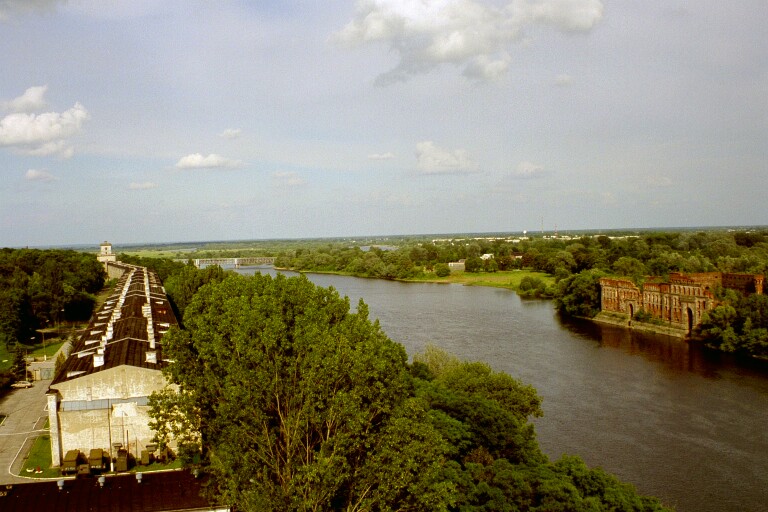 The Narew River just before the Wisla estuary, as seen from the Modlin Fortress with the reservoir on the other side of the river
Accommodation
Read about accommodation under individual cities in the region.
Some towns in the county
Białobrzegi. Ciechanów . Czersk . -Garwolin. -Góra Kalwaria . -Gostynin. Grodzisk Mazowiecki. -Grójec. -Konstancin-Żuromin. -Kozienice. -Legionowo . -Lipsko. -Łosice. -Maków Mazowiecki. -Mińsk Mazowiecki . -Mława . -Nowy Dwór Mazowiecki . -Ostrołęka . -Ostrow Mazowiecka . -Otwock . -Piaseczno . -Piastów . -Plock . -Płońsk . -Pruszków . -Przasnysz. -Przysucha. -Pułtusk . -Advice about . -Siedlce . -Sierpc. -Sochaczew . -Sokołów Podlaski. -Szydłowiec. -Warsaw – page 1 . -Węgrów . -Wołomin . -Wyszków . -Wyszogród. -Zakroczym. -Zwoleń . -Żyrardów.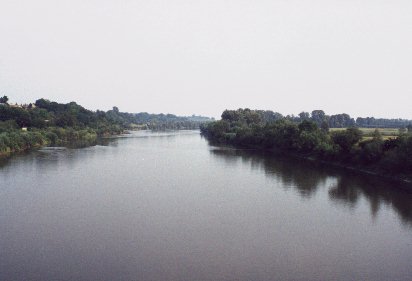 The Bug river north of Sarnaki
Other Internet sites and sources
County of Mazowsze – (Polish and English), here also links to download brochures for tourists, including about the Masovian cuisine's specialties.
Translated into English by Google Translate. Spangshus.dk accept no liability for any errors or omissions in translation.