Office: Łódzkie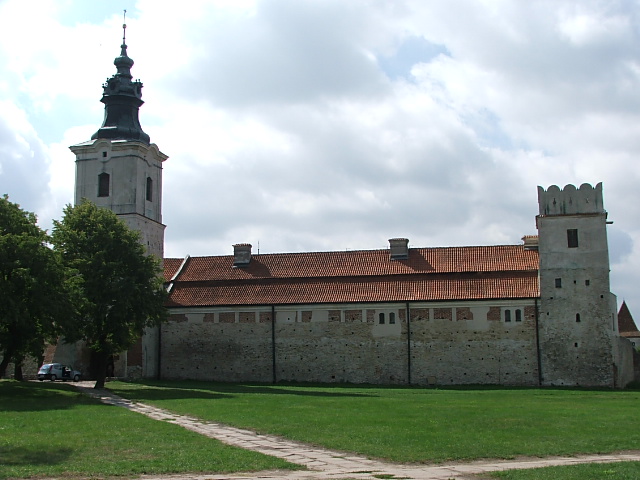 Podklasztorze southeast of Piotrków Trybunalski
Location and history
The Łódź region is centrally located in Poland, bordering west to Wielkopolska, north to Kujawis-Pomeranian County, east to Mazowsze and Holy Cross County, and south to Silesia. The Łódź ridges are the name of the ridges separating the Wielkopolska Lowlands from the Mazowsze Lowlands; here is also the water gap between the tributaries of Wisła and Odra.
The largest rivers in the area: Pilica and Warta with their tributaries provide good opportunities for active holidays, e.g. canoeing; There are even greater opportunities for boating on the artificial lakes such as Jeziorsko and Sulejów as well as smaller lakes.
To protect nature, 7 landscape parks have been created: Bolimów, Przedbórz, Sulejów, Zalecze, Warta & Widawka, Spała and the Łódź heights.
The county has launched two environmental programs, including: to maintain good water quality in the Great Lakes: Sulejów and Jeziorsko.
The main city is Łódź, the second largest city in Poland (after Warsaw), and of all the major cities the most centrally located. Other major cities are: Piotrków Trybunalski, Pabianice, Tomaszów Mazowiecki, Bełchatów and Zgierz.
There are approx. 1.1 million people in the county, of which about 75% live in the capital Łódź.
There is a significant industry in the area; Łódź in particular has a long tradition of textile industry.
In 1997, the Polish government set up a special economic zone in Łódź county to restructure the industry in the area.

From Plac Wolności in Łódź
The area is not a historic region and has no longer any history as an administrative county.
The place name Łódź is first encountered in a document from 1332.
Accommodation
Some towns in the county
Aleksandrów Łódzki . – Bełchatów . – Krośniewice . – Kutno . – Wow. – Łęczyca . – Łowicz . – Łódź – Opoczno . – Ozorków . – Pabianice . – Pajęczno. – Piotrków Trybunalski . – Poddębice. – Radomsko . – Rawa Mazowiecka. – Sieradz . – Skierniewice . – Sulejów . – Tomaszów Mazowiecki . – Wielun . – Wieruszów. – Zduńska Wola . – Zgierz .
links
Translated into English by Google Translate. Spangshus.dk accept no liability for any errors or omissions in translation.