Office: Świętokrzyskie

The cathedral in the county capital of Kielce
Location and history
The region, ie the county, does not, to its present extent, have a historical origin. The name of the new county (created on January 1, 1999) is due to the most prominent and famous nature formation in the area: the Świętokrzyskie Mountains, which is again named after an old Benedictine monastery "Święty Krzyż" (Holy Cross), located on the Łysa mountain (Łysa Góra).
The area has large unspoilt natural areas with forests and a rich fauna. The Holy Cross Mountains, where the highest point is Łysica with 612 meters above sea level, represent next to the Sudets the oldest mountain formations in Poland. These mountains form part of a protected national park: Świętokrzyski Park Narodowy.
The main city and administrative center of the area is – as before – Kielce, and the new region represents an extension of the old Kielce county.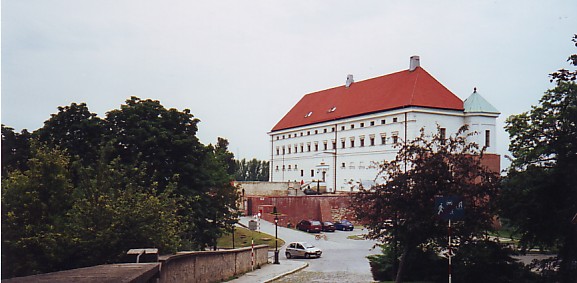 Castle of Sandomierz
Accommodation

Województwo Świętokrzyskie – with sections on tourism
Also read about accommodation under individual cities in the region.
Some towns in the county
Busko-Zdrój . – Jędrzejów. – Kazimierza Wielka . – Kielce . – Konskie. – Opatów . – Ostrowiec Świętokrzyski . – Pińczów. – Sandomierz . – Skarżysko-Kamienna . – Starachowice . – Staszów. – Włoszczowa.
links
Translated into English by Google Translate. Spangshus.dk accept no liability for any errors or omissions in translation.