Office: Wielkopolskie


Poznań. Ostrów Tumski with the cathedral. – Picture of macieknowaczyk from Pixabay
Location and history
Wielkopolska (pronounced "vjælkopålska" and means "Greater Poland") is a historical region, located in the middle river basin of the Warta River, in the western part of central Poland.
The area is plains, though with numerous post-glacial hills and lakes as well as significant forest areas.
In historical terms, Wielkopolska encompasses the West Slavic tribe, the territory of the Poles. The Polans played an important role in the formation – in the 10th century. – of the first Polish state, whose capital was Gniezno.
The main town is Poznań, where business people from all over the world meet at the traditional international fairs.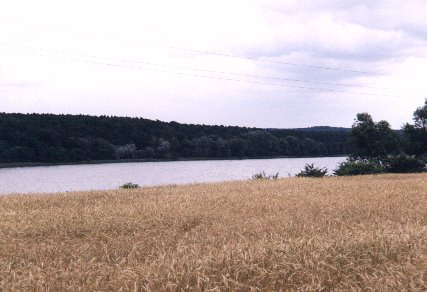 Landscape in Wielkopolska: Cornfields, forests and lakes.
Accommodation
Read about accommodation under individual cities in the region.
Some cities in Wielkopolska:
Bojanowo . -Chodzież. -Czarnków. -Gniezno . -Gostyń . Grodzisk Wielkopolski. -Jarocin . -Kalisz . -Kępno. -Koło . -Konin . -Kórnik. -Kościan . -Krotoszyn . -Leszno . -Luboń . -Międzychód. -Nowy Tomyśl . -Oborniki . -Ostrow Wielkopolski . -Ostrzeszów. -Piła . -Pleszew. -Poznań . -Rawicz . -Rogoźno . -Rydzyna . -Słupca. -Swarzędz -Śrem . -Środa Wielkopolska . -Szamotuły. -Turek . -Wągrowiec . -Wolsztyn. -Września . -Złotów. -
General links to the area
Translated into English by Google Translate. Spangshus.dk accept no liability for any errors or omissions in translation.