Counties: Śląskie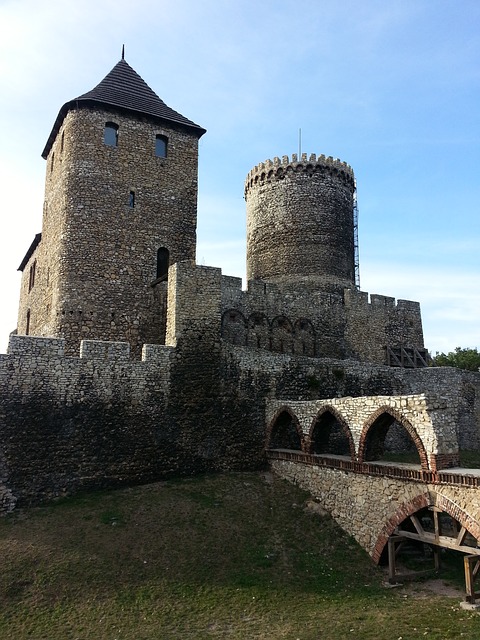 The castle in Będzin. – Picture of silfrin from Pixabay
Location and history
Silesia is the German term (also used in Denmark) for the region of ąląsk (pronounced roughly: Slangsk. around the city of this name and to the east: Upper Silesia (with Katowice as its main city).
Silesia fills the entire southwest corner of the Polish map. To the west, the region borders Germany, to the south to the Czech Republic, to the north and east to other Polish regions: to the north Lubusz and Wielkopolska, to the east of Małopolska. narrow mountain range (Sudets) in the southern part extends along the border with the Czech Republic. Upper Silesia is characterized by the Katowice area to the north: a cluster of large cities and large, heavy industries, so closely intertwined that the area can be included as one large urban community; in the south there is a beautiful mountain area by contrast.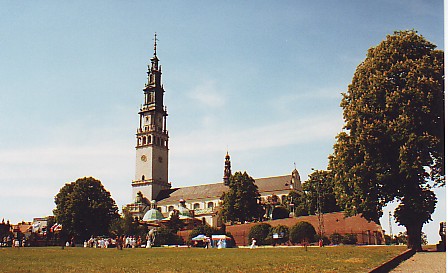 The monastery of Jasna Góra in Częstochowa
Silesia has a very complicated history, it was alternately under Polish, Czech (Bohemian), Austro-Hungarian and Prussian (German) domination.
The name Śląsk comes from the name of the Slavic tribe Ślężanie. This tribe had again been named after the Ślęża mountain southwest of present-day Wrocław, where they built a fortified settlement; on the whole, Ślęża was a cult site for the Slavic tribes. From the 5th year. the West Slavic people resided throughout Silesia. In the Middle Ages, the area is inhabited by a mix of Poles, Germans and Czechs. Silesia was part of the Polish kingdom from the 9th century. Prussia took Silesia in 1742. Poland regained Upper Silesia in 1920-22, and Lower Silesia became Polish again in 1945.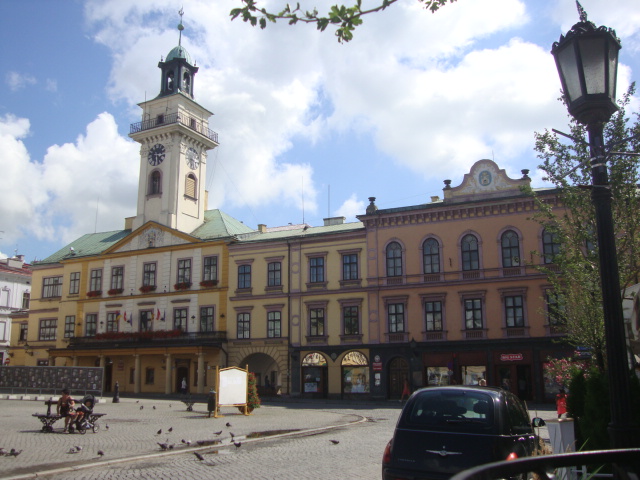 Cieszyn City Hall
Accommodation
Some towns in the county
Upper Silesian County:
Bielsko-Biala . – Będzin . – Bytom . – Chorzów . – Cieszyn . – Czechowice-Dziedzice . – Czeladź . – Częstochowa . – Dąbrowa Górnicza . – Gliwice . -Jastrzębie-Zdrój . – Jaworzno . – Katowice . – Katowice Area . -Kłobuck . – Knurów . – Lubliniec . – Mikołów . – Milówka: Holidays in the Polish mountains . – Mysłowice . – Myszków. – Ogrodzieniec . – Piekary Śląskie . -Pszczyna . – Racibórz . – Ruda Śląska . – Rybnik . – Rydułtowy . – Siemianowice Slaskie . – Sosnowiec . -Świętochłowice . – Szczyrk: Holidays in the Polish mountains – Tarnowskie Góry . – Tychy . -Ustroń – Wisła . – Wodzisław Śląski . – Zabrze . – Zawiercie . -Żory . – Żywiec
Other pages about the county
Translated into English by Google Translate. Spangshus.dk accept no liability for any errors or omissions in translation.