County: Kujawsko-Pomorskie (Kuyavian-Pomeranian County)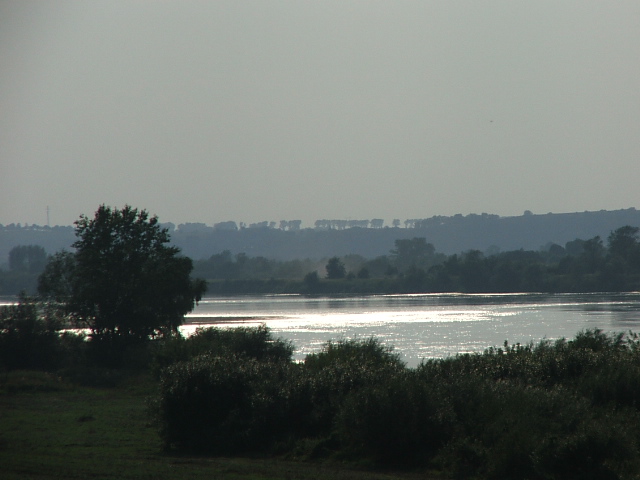 Mood image from the Wisła River at Chełmno
Location and history
Kujawy is a historical region of central-northern Poland, between Wielkopolska, Pomerania and Mazowsze. Based on historic Kujawy, a new county was created in 1999 called the Kujawisk-Pomeranian County. This county borders west to Wielkopolska (Greater Poland), north to Pomerania (Pomeranian), east to Mazury (Warmian-Masurian) and Mazowsze (Masovian County) and to the south – quite briefly – to Lódz Amt.
The Slavic tribe of Kujawianie (goplanie) inhabited the area around the river Notec's upper race, Lake Goplo and Wisla – with the center in Kruszwica. Other important settlements were Wlodzislaw ie. Wloclawek at Wisla and Bydgoszcz at the border with Pomerania. The name Kujawy is found in documents from the 12th century. (in Latin: Cuiavia). The stem name goplanie (possibly ancestors of kujawianie) is seen in records from the middle of the 9th century. Kujawianie was defeated by the Polany tribe and entered early as part of their tribal state. In 1233, the Kujawy Principality was established. Kruszwica was still there until the beginning of the 13th century. the most important city. At the partition of Poland in 1793, the area came under Prussia. In 1918 Kujawy became part of the new, independent Poland.
Accommodation

Read about accommodation under individual cities in the region.
Some towns in the county
Aleksandrów Kujawski . – Brodnica . – Bydgoszcz . – Chełmno . – Ciechocinek . – Golub-Dobrzyń . – Grudziądz . – Inowrocław – Koronowo . – Kruszwica . – Lipno. – Mogilno. – Nakło. – Radziejów. – Rypin. – Sępólno Krajeńskie . – Świecie . – Toruń . – Tuchola. – Wąbrzeźno. – Włocławek . – Żnin .
links
County Council of the Kuyavian-Pomeranian County
Borge:
Crusader castles and bishopric castles in northern Poland
Archeology:
Biskupin
Translated into English by Google Translate. Spangshus.dk accept no liability for any errors or omissions in translation.