(Short edition)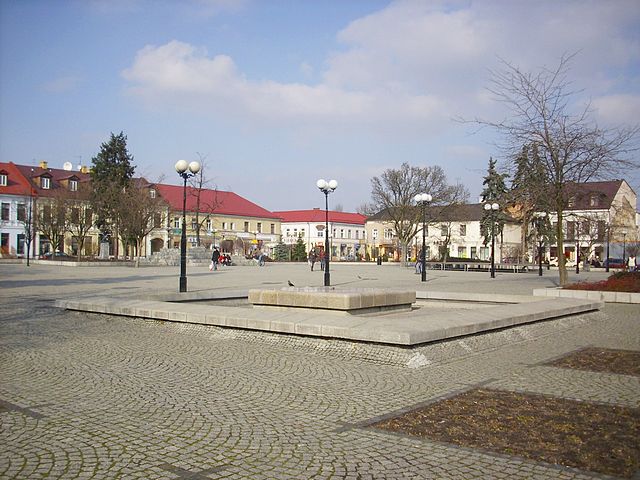 The square in Biała Podlaska. – Photo by: Grzegorz W. Tężycki, Biala Podl-08030830, CC BY-SA 4.0
Distance
Population
57.876
Location and history
The town of Biała Podlaska is located in the northern part of the Lublin region. On highway # 2 (E30), 37 km east to the Belarusian border at Brest. Through the city, the river Krzna, the left tributary of the large Bug river, flows. – The historical sources mention the town for the first time in 1481.

Biała Podlaska's city weapon depicting the Archangel Michael, who has fought the dragon. – Photo by: anonymous, POL Biała Podlaska COA, mark as public domain, more details on Wikimedia Commons
Tourist attractions
Selected attractions:
Entrance Gate (Brama Wjazdowa)
listed in the last quarter of the 17th century. with a richly ornate facade with pattern in a triumphal gate.
Surrounding Area
Accommodation
Other Internet sites and sources
Miasto Biała Podlaska (The official site of the city in Polish and English)
Translated into English by Google Translate. Spangshus.dk accept no liability for any errors or omissions in translation.