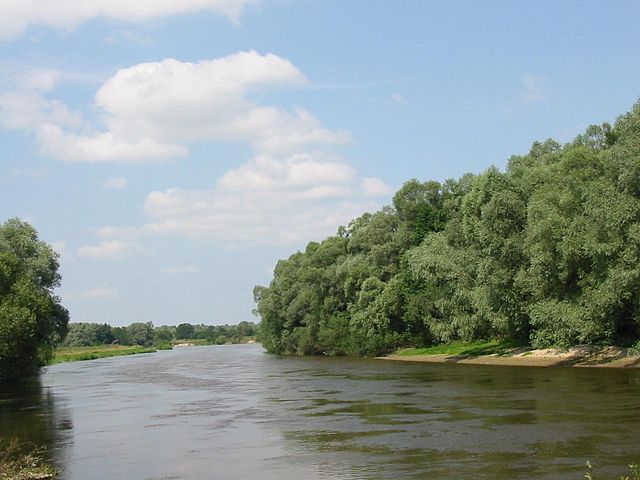 The Bug River at Włodawa. – Photo by: Piotr Trochymiak, Bug wlodawa01b-04, CC BY-SA 3.0
Distance
Population
13.350 (2017)
Location and history
Włodawa is located on the border with Belarus, northeast of Lublin. The river Bug east of the city forms a boundary.
Tourist attractions
Church of St. Louis (1739-1752)
in Baroque style.
Pauline
Orthodox Church
built 1840-43
Great Synagogue (1764)
Little Synagogue
Surrounding Area
Accommodation
Other Internet sites and sources
Translated into English by Google Translate. Spangshus.dk accept no liability for any errors or omissions in translation.