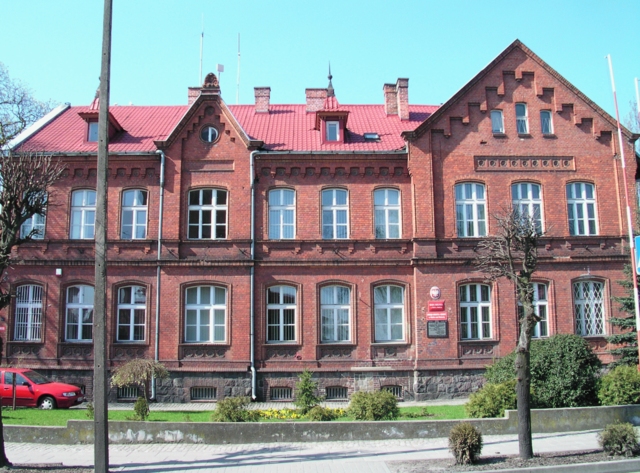 Nakło nad Notecią Town Hall. – Photo by: Krzysztof Bieganski, Nakło nad Notecią – Ratusz – 2009, CC BY 3.0
Distance
Population
18.531 (2017)
Location and history
Nakło nad Notecią is located in northern Poland, west of Bydgoszcz.
Tourist attractions
Surrounding Area
The River Noteć with numerous tourist and sporting opportunities.
Several bicycle routes and kayak routes are marked.
Noteć runs through the southern part of the city. From this river there is a canal going east to Bydgoszcz – named after this city.
Between the river and the channel there is a large reservoir of water.
Accommodation
Other Internet sites and sources
Nakło nad Notecią – in a large number of languages, including English and German
Translated into English by Google Translate. Spangshus.dk accept no liability for any errors or omissions in translation.