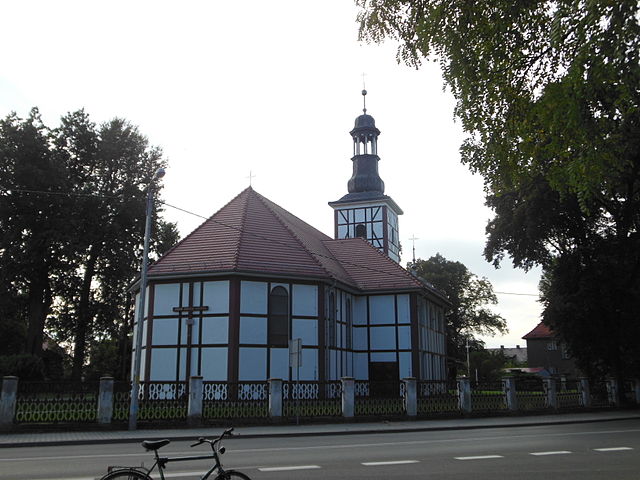 St. Stanisław's Church in Jelcz-Laskowice. – Photo by: Jacek Steczkiewicz , Jelcz-Laskowice, kościół św. Stanisława (02), CC BY-SA 3.0 PL
Distance
Population
15.828 (2017)
Location and history
Jelcz-Laskowice is located in the Lower Silesian region, southeast of Wrocław.
The city is an amalgamation of two close locations.
Tourist attractions
St. Stanisław's Church in Laskowice
The ruins of the Jelcz water castle (14.årh.)
The castle in Jelcz (1828)
The manor house in Laskowice (The main building is now the seat of the municipality's administration)
Surrounding Area
Accommodation
Other Internet sites and sources
Translated into English by Google Translate. Spangshus.dk accept no liability for any errors or omissions in translation.