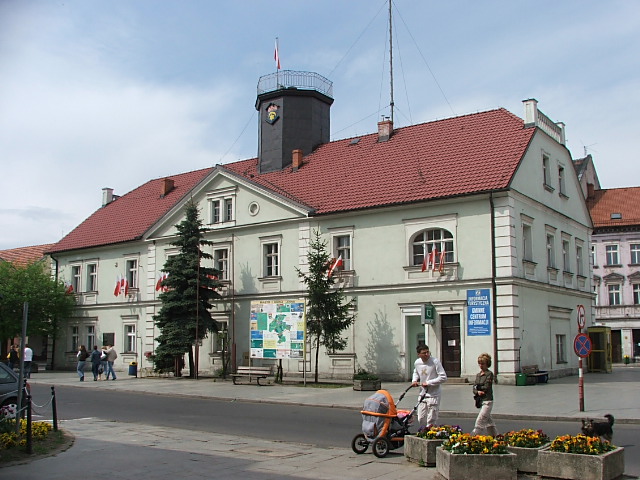 City Hall in the middle of the square in Leśna
Distance
Olszyna
17 km NE,
Zawidów
27 km V,
Bogatynia
40 km SV,
Lubomierz
32 km E,
Population
4.929 (2007)
Location and history
Leśna is located in Lower Silesia, in the southernmost part of the Lubań district, on the border with the Czech Republic. The district of Lubań is 12 km to the north. The nearest (minor) border crossing to the Czech Republic is 3 km to the south at Miłoszów. Other, larger, transitions are found to the west by Zawidów and to the south-southeast by Czerniawa-Zdrój.
A description of the city of Leśna's history, attractions, etc. will be posted on this site.
Tourist attractions

Leśna. The square with the town hall on the right

Leśna. Lot from the square
Surrounding Area
Castle Czocha
In the municipality of Leśna is a significant tourist attraction, the castle of Czocha. The castle is located east of Leśna, on the south side of Lake Leśna (Jezioro Leśniańskie). Note: Czocha is not the name of a locality, but only of the castle itself. See the independent page about Castle Czocha .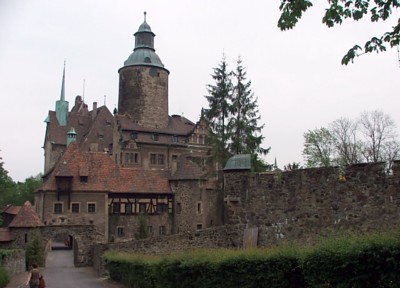 Castle Czocha
Accommodation
Leśna (Official site of the city) – in Polish, English, German and Czech, with practical information for tourists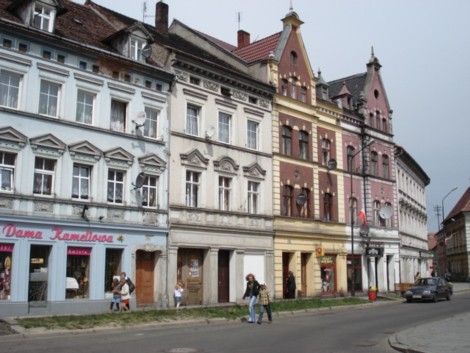 Leśna. Street near the square
Other Internet sites and sources
Leśna (City official page) – in Polish, English, German and Czech
Translated into English by Google Translate. Spangshus.dk accept no liability for any errors or omissions in translation.