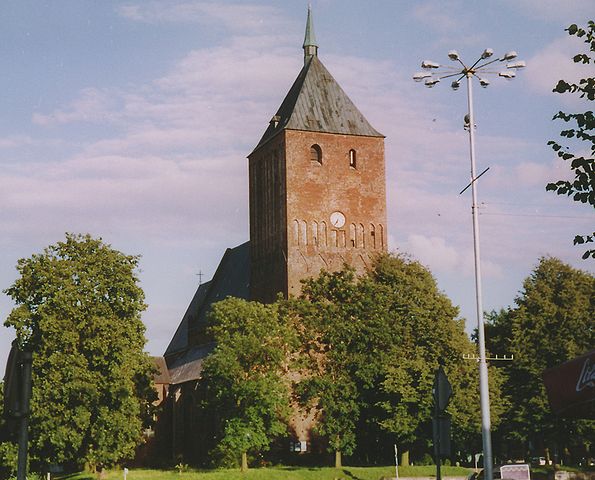 Virgin Mary's Ascension Church in Sławno. – Photo by: Maria Golinski, POL Sławno kościół NMP-7, CC BY-SA 4.0
Distance
Population
12.590 (2017)
Location and history
Sławno is located in northern Poland, northeast of Szczecin.
Tourist attractions
Koszalin Gate (Brama Koszalińska)
Mentioned at the earliest in 1453
Słupsk Gate (Brama Słupska)
Mentioned 1458.
Saint Antoni of Padua's Church
Virgin Mary's Church of the Assumption.
This, the largest building in Sławno, was founded in 1326-1364. However, the decor of the church lasted until the second half of the 15th year.
City Hall
formerly the District Council office, was built in 1905-1907 in neo-Baroque style
Surrounding Area
Accommodation
Eating Out:
Other Internet sites and sources
Translated into English by Google Translate. Spangshus.dk accept no liability for any errors or omissions in translation.