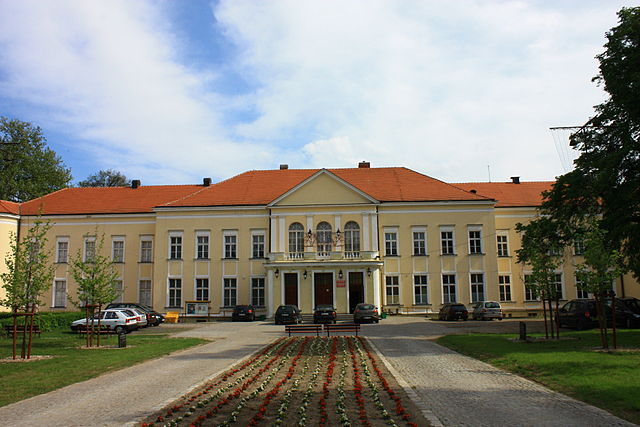 The castle in Brzeg Dolny. – Photo by: David Galus, Brzeg Dolny pałac, CC BY-SA 3.0 PL
Distance
Population
12.492 (2018)
Location and history
Brzeg Dolny is located in Lower Silesia, northwest of Wrocław.
Tourist attractions
The castle and barn complex
which includes the castle (originally from the 17th century), the castle park from the 18th century, the mausoleum for the owners, the von Hoym family, from ca. 1800, the barn which includes: fencing, gates and bridges, an economy building called "the little castle", "park mill", a residential building, villa, porter's house, manager's residence, barn and carriage gate, carriage door with tower.
Surrounding Area
Accommodation
Other Internet sites and sources
Translated into English by Google Translate. Spangshus.dk accept no liability for any errors or omissions in translation.