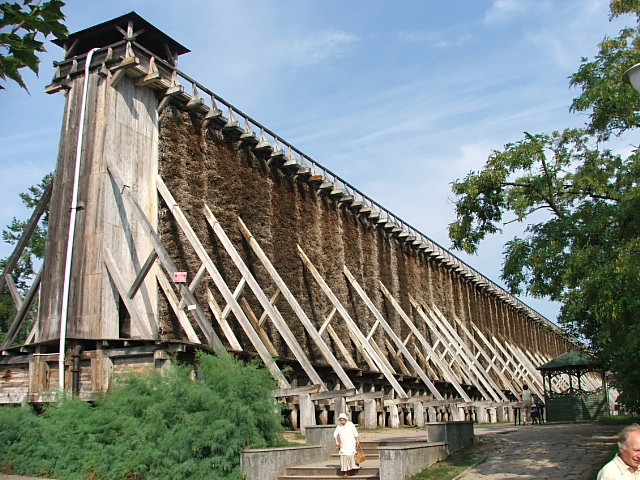 Ciechocinek. One of the three grading works (for evaporation of salt water) in the city, namely no. 1 (the eastern) seen from ul. Tężniowa
Distance
Chełmża
44 km NV,
Rypin
84 km NE,
Gniewkowo
32 km V,
Lipno
65 km E,
.
,
Radziejów
53 km SV,
Population
11.000 (2007)
Location and history
Ciechocinek is located in the Kuyavian-Pomeranian county, southeast of Toruń, on the river Wisła's left (western) wide. The city is known knowledge as one of the most popular health resorts in Poland.
A more detailed description of the city of Ciechocinek's history, attractions, etc. will be posted on this site.
Tourist attractions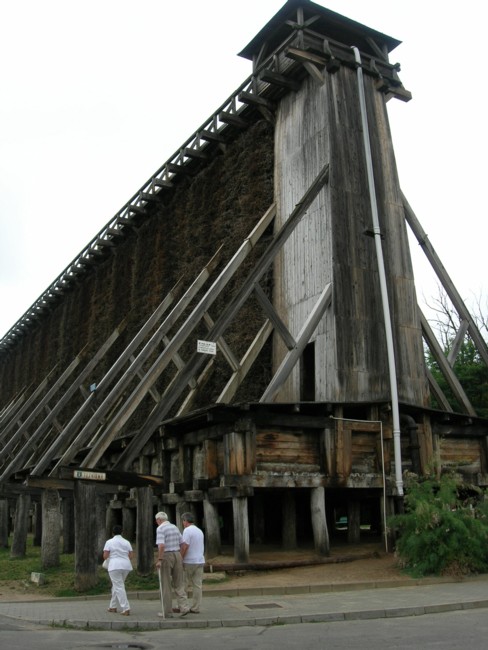 Grader No. 1, west side (above – photo: Jakob Hoffmann); close-up view of the grader's side structure (below center); the grading work seen from above (other two photos below)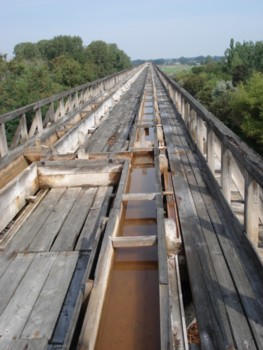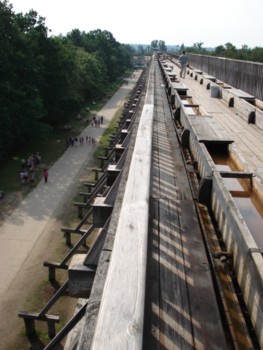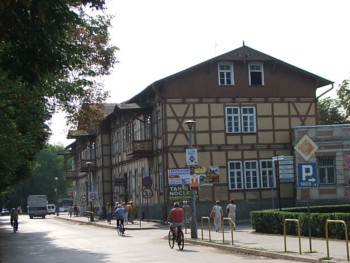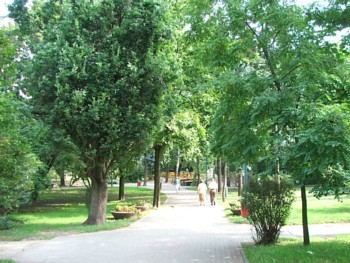 From the spa park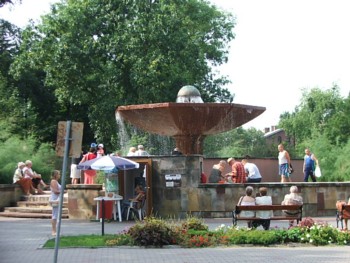 Fontanna "Grzybek" ("mushrooms fountain") is built over source # 11, which supplies salt water to the graders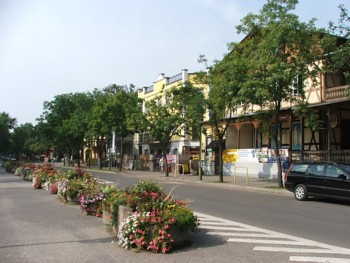 From Zdrojowa Street
Surrounding Area
Accommodation

Odkryj Ciechocinek (Town official page)
Eating Out:
Odkryj Ciechocinek (Town official page)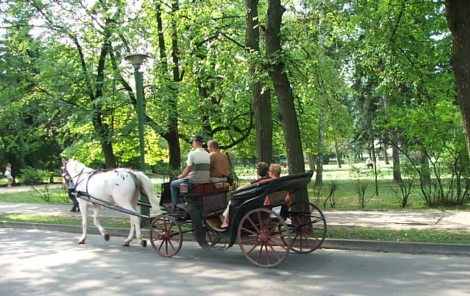 Horse riding in Ciechocinek
Other Internet sites and sources
Odkryj Ciechocinek (Town official page)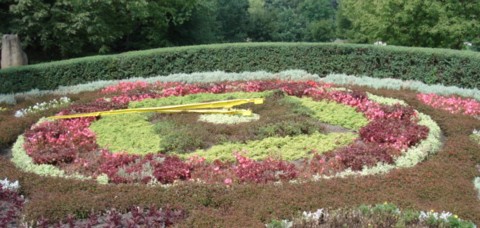 "flower clock", driven by a hidden electrical mechanism
Translated into English by Google Translate. Spangshus.dk accept no liability for any errors or omissions in translation.