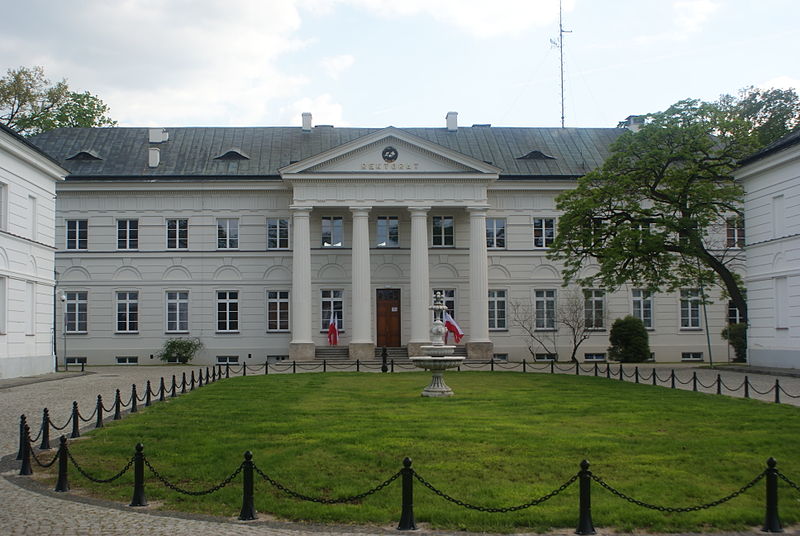 Pałac Mniszchów. – Photo by: Dkamelio photo, Deb palace8, CC BY-SA 3.0 PL
Distance
Population
16.400 (2017)
Location and history
The town of Dęblin is located in eastern Poland, northwest of Lublin, on the Wisla River's eastern shore.
The first known mention of Dęblin dates from 1397, at that time termed a village.
Tourist attractions
Dęblin Air Force Museum
Pałac Mniszchów (castle)
The castle cannot be seen inside, but the castle park is accessible.
Remaining parts of the Dęblin Fortress
The fortress was built by Russia in the 19th century.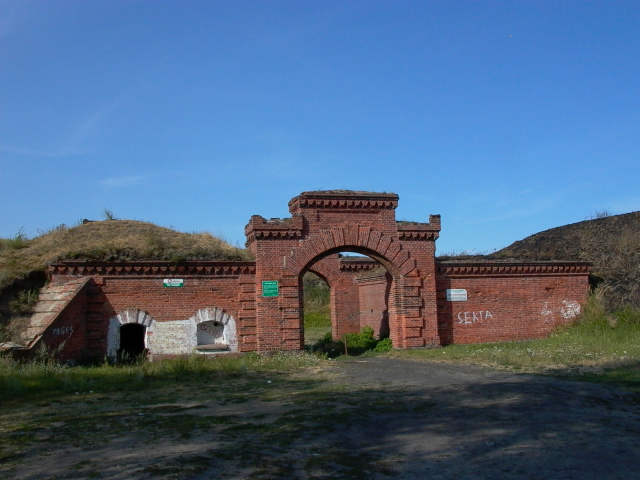 The gate to Fort II in the Dęblin Fortress. – Photo by: anonymous, Deblin fortii 001, CC BY-SA 2.5. – Author: Zbigniew Strucki (zstrucki@o2.pl \)
Surrounding Area
Accommodation

h4. Other Internet sites and sources
Translated into English by Google Translate. Spangshus.dk accept no liability for any errors or omissions in translation.