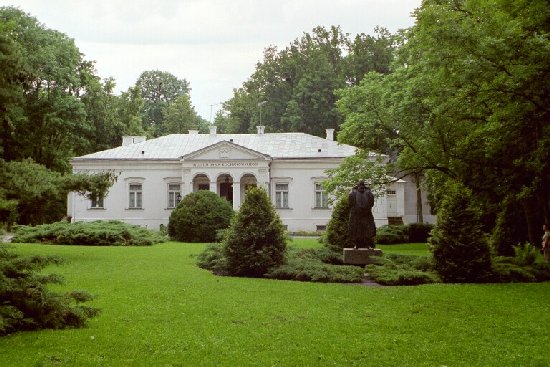 Kochanowski Museum in Czarnolas
Distance
Location and history
The village of Czarnolas, located 12 km northeast of Zwoleń, is known for its museum of Jan Kochanowski (1530-1584), the most famous Polish poet of the Renaissance period. The museum is housed in a mansion (dwór) from the middle of the 19th century, erected on the site where the poet's home was located. The house is surrounded by a beautiful park. Kochanowski was born in the village of Sycyna, near Zwoleń and died in Lublin. He spent some of his most productive years at his beautiful country house in Czarnolas. His last and best work: "Treny" (Grief Poems) was published in 1580.
Other pages about Czarnolas and Kochanowski
Czarnolas: Kochanowski Museum in Czarnolas
Translated into English by Google Translate. Spangshus.dk accept no liability for any errors or omissions in translation.