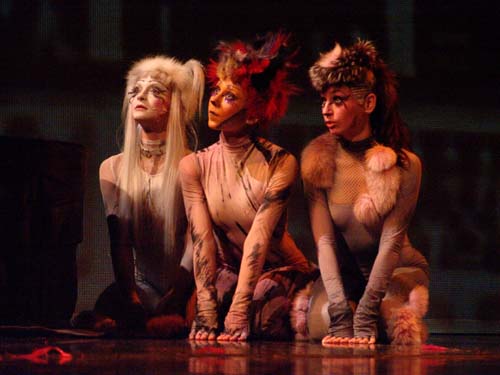 From the Musical Theater Rome's construction of "Koty" ("Cats"). – Photo belongs to Teatr Muzyczny Roma
On behalf of the Musical Theater Roma (Teatr Muzyczny Roma), the largest musical theater in Poland, we have the pleasure of inviting groups of tourists to a theater visit in Warsaw. From September 28 to December 9, 2007, Andrew Lloyd Webber will be performing's legendary musical "Cats". Over 300 sold-out performances testify to the interest. Incidentally, the theater was the only one in the world to be allowed to translate the play's title into the national language, which is why the musical is called'one "Koty" at the construction in Warsaw. In their review of the play, representatives of the composer, Andrew Lloyd Webber, have stated that the Polish performance could be successfully transferred to London or Broadway.
the year 2008 begins with a renewed performance of the musical'one "Akademia Pana Kleksa" ("Mr. Klats Akademi"), a family musical that has delighted the most discerning connoisseurs of this art. This musical is the most expensive production of the theater, and it attracts both a younger and an older audience with its colorful scenography, fascinating lighting, original music and excellent acting.
Theater "Roma" has begun preparations for the monumental musical "Phantom of the Opera", which has been played with great success on music scenes around the world. The premiere will take place in April 2008.
A yardstick for the theater's artistic level is the fact that the director Roman Polański was a producer of musicals'one "Taniec Wampirow" ("The dance of the vampires") (after his own movie), which was recently staged in the theater "Roma".
The guests of the theater come from all parts of Poland, but also from abroad: from the former Soviet Union, from eastern Germany and from Scandinavia. The most expensive of the theater's tickets are several times cheaper than tickets in Western Europe. Cheap flights, theater tickets and restaurants are thus three good reasons to visit Warsaw.
See the theater's own website here:
Theater Muzyczny Roma
Translated into English by Google Translate. Spangshus.dk accept no liability for any errors or omissions in translation.