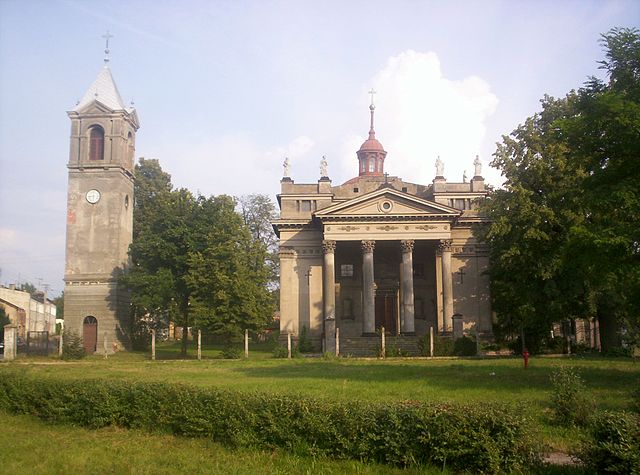 The Evangelical Church in Ozorków. – Photo by: Avalokitesvara, Ozorków Kościół ewangelicki, CC BY-SA 3.0
Distance
Poddębice
27 km SV,
Population
20.407 (2008)
Location and history
Ozorków is located in central Poland, northwest of the Łódź metropolis.
In 1415, for the first time, a small village of this name is mentioned, surrounded by forests and swamps. In 1816, Ozorków gained rights as a privately owned city. In 1821, the Schlösser genus settled in Ozorków. The genus originated from Aachen. At the initiative of this family, the development of the modern clothing industry in the city and its surroundings was initiated.
After the devastation and the many casualties of World War II, in 1945, the companies in the wool and cotton industry began to rebuild and modernize. After the system change, however, it went back to the hitherto significant textile industry in the city. In the future, Ozorków became to a lesser extent a prominent industrial city and to a greater extent a city characterized by service companies and light industry.
Accommodation

h4. Other Internet sites and sources
Translated into English by Google Translate. Spangshus.dk accept no liability for any errors or omissions in translation.