(Short edition)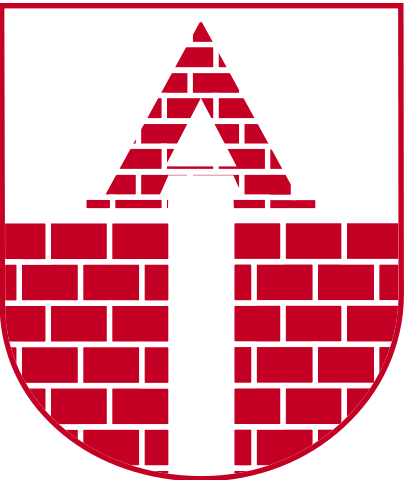 Aleksandrów Kujawski's city arms. – Photo by: Artur Jan Fijałkowski. WarX assumed (based on copyright claims)., POL Aleksandrów Kujawski COA, CC BY-SA 2.5
Distance
Population
12.000
Location and history
Aleksandrów Kujawski is located in the Kuyavian-Pomeranian county, near the southeast corner of the large Puszcza Bydgoska forest area, south of the large town of Toruń and a few kilometers west of the Wisła River. The business sector is characterized by small industries in building materials, food, metal and wicker. The town has a training facility in connection with salt springs.
The city developed especially after the construction of the Kutno-Toruń railway line in 1862. Market town rights were granted around 1880. 1932-1975 the city was the district center. During World War II occupation, approx. 1140 people in the city and the surrounding area shot by the Germans.
Tourist attractions
The parish church.
The Neo-Gothic Church was built 1896-1905.
Memorial board for executed.
On the board are the people who were murdered during World War II; the board is set up at the execution site.
The Memorial for the Polish Aviators , erected in 1996.
Surrounding Area
Excursions to the beautiful, historic town of Toruń and to the spa town of Ciechocinek.
Accommodation
Other Internet sites and sources
Translated into English by Google Translate. Spangshus.dk accept no liability for any errors or omissions in translation.