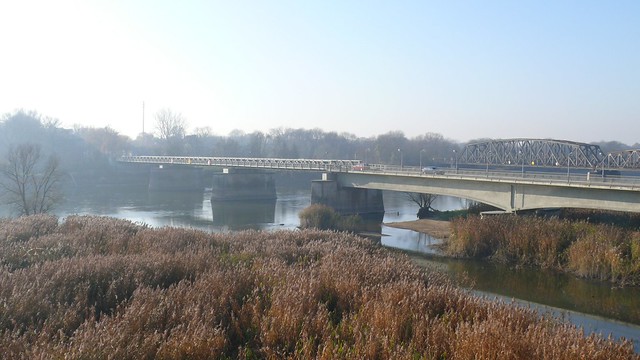 The river Odra at Kostrzyn. – Photo by: Mario Storch on Flickr
Distance
Population
17.918 (2018)
Location and history
Kostrzyn nad Odrą is located in western Poland, in Lubusz County, on the border with Germany.
Tourist attractions
Fortress Twierdza Kostrzyn
erected by earth and brick between 1537 and 1568.v In the 19th century. the fortress was further expanded with a defense ring consisting of 4 forts around the city.
Brama Berlin
- one of the three gates that gave access to the city, built in the second half of the 16th century.
Surrounding Area
The rivers Odra and Warta
Accommodation
Other Internet sites and sources
Kostrzyn nad Odrą – in Polish, English and German
Translated into English by Google Translate. Spangshus.dk accept no liability for any errors or omissions in translation.