Short edition.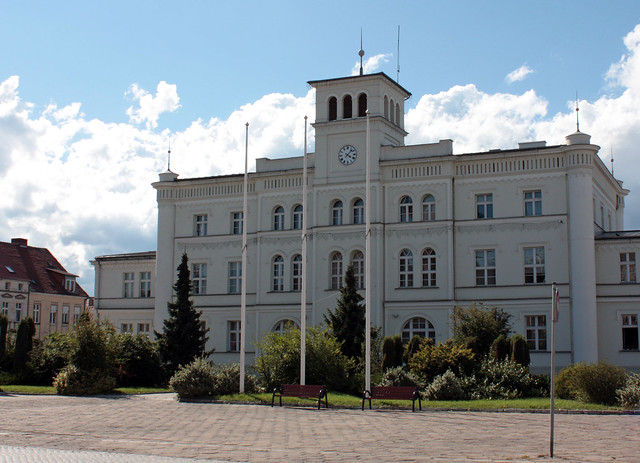 City Hall in Skwierzyna. – Photo by: Flour on Flickr
Distance:
Population
9.669 (2018)
Location and history
Skwierzyna is located in the Lubusz region of Western Poland. Here, two important roads intersect: highway # 24 from Poznań to Gorzów and the international road: E 65 from Wrocław to Szczecin. Berlin is only about 150 km away. The Kostrzyn border crossing is 70 km away, the Słubice border 80 km away.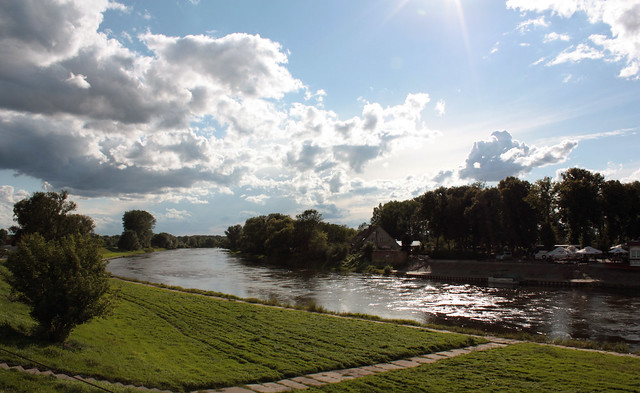 Warta by Skwierzyna. Photo by: Flour on Flickr
Tourist attractions
Surrounding Area
The city's existence has always been closely linked to the rivers Warta and Obra. Also characteristic of the landscape is the forest complex Puszcza Notecka.
Accommodation

h4. Other Internet sites
Skwierzyna – in Polish, English and German.
Translated into English by Google Translate. Spangshus.dk accept no liability for any errors or omissions in translation.