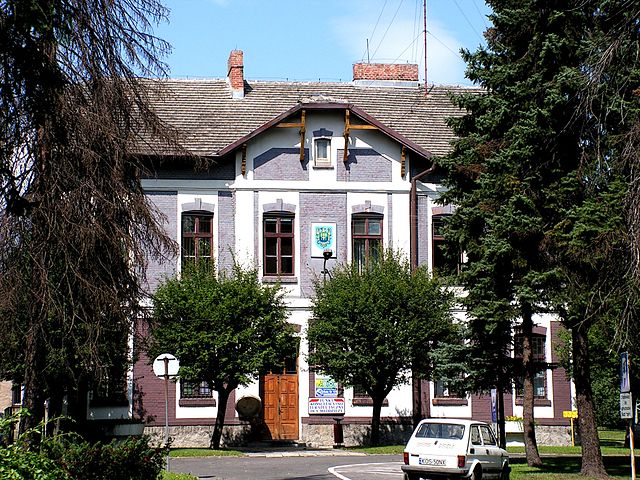 The old municipal building in Brzeszcze. – Photo by: No machine-readable author provided. Galileo01 assumed (based on copyright claims)., Brz3, mark as public domain, more details on Wikimedia Commons
Distance
Population
11.474 (2016)
Location and history
Brzeszcze is located in southern Poland, 75 km southwest of Kraków.
The location was known as early as the 13th century.
Tourist attractions
Surrounding Area
Accommodation

h4. Other Internet sites and sources
Brzeszcze – in Polish and English
Translated into English by Google Translate. Spangshus.dk accept no liability for any errors or omissions in translation.