Chrzanów. Saint Nicholas Church (Kościół św.Mikołaja) with freestanding bell tower, seen from the southeast (from the square)
Distance
Sławków
40 km N,
Bieruń
27 km SV,
Wolbrom
46 km NE,
Bukowno
20 km NE,
Libiąż
9 km SV,
Population
39.944 (2007)
Location and history
Chrzanów is located in the western part of the Małopolska region, on the A4 / E40 motorway, which is here the motorway, about halfway between Katowice and Kraków.
Tourist attractions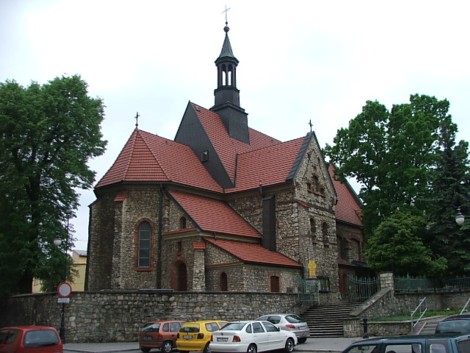 Saint Nicholas Church (Kościół św.Mikołaja) seen from the northeast

Victory and Freedom Monument on Plac 1000 lecia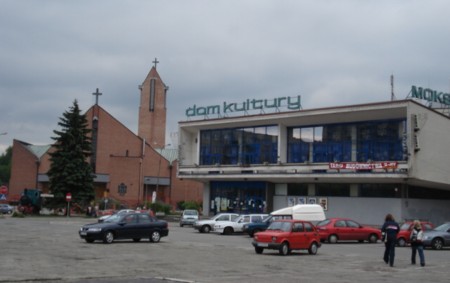 The cultural center of Chrzanów
Surrounding Area
Accommodation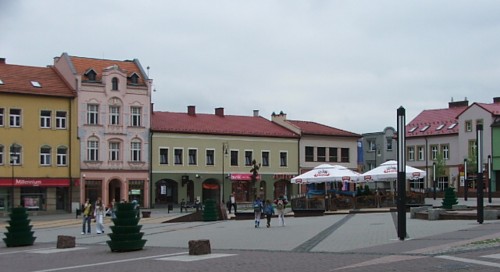 Chrzanów. Lot from the square
Other Internet sites and sources
Chrzanów (Town official page)
Translated into English by Google Translate. Spangshus.dk accept no liability for any errors or omissions in translation.