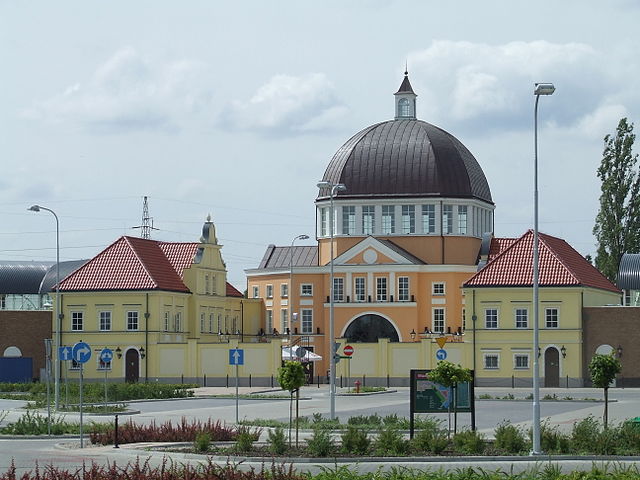 The Fashion House shopping center in Piaseczno, opened in 2006. – Photo by: Hiuppo, POL Piaseczno, CC BY-SA 2.5
Distance
Białobrzegi
60 km S,
Garwolin
61 km SE,
Grójec
33 km SV,
Population
45.567 (2015)
Location and history
Piaseczno is located immediately south of the capital Warsaw.
The town's history dates back to the 13th century and in 1429 Piaseczno was granted commercial property rights. During the division of Poland, the city belonged to Prussia. The municipal reform in 1999 created the administrative district of Piaseczno and in the following years the population increased significantly.
Tourist attractions
Selected attractions:
St. Anna's Church
from 1565 in the Gothic style.
City Hall
from 1824 in classicist style.
Surrounding Area
Accommodation
Piaseczno – with practical information for tourists
Other Internet sites and sources
Translated into English by Google Translate. Spangshus.dk accept no liability for any errors or omissions in translation.