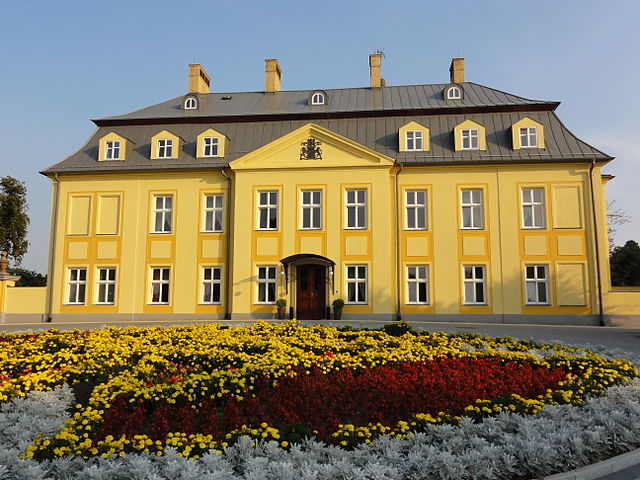 The Kotuliński mansion in Czechowice-Dziedzice. – Photo by: Jarba71, Zamek in park 1, CC BY-SA 3.0 PL
Pałac Kotulińskich w Czechowicach-Dziedzicach.
Distance
Skoczów
26 km SV,
Population
35.684 (2014)
Location and history
Czechowice-Dziedzice is located south of Katowice – on the river Biała, near its outlet in Wisła. The city was created, under the name Czechowice, in 1951 by the merger of two smaller towns: Czechowice and Dziedzice. Today, several former villages are part of the urban area.
The city is an industrial center with coal mine, metal rolling mill, match factory and manufacture of electrical engineering equipment.
Tourist attractions
Kotuliński Mansion
- a rococo building erected from 1729 to the mid-18th century.
St. Katarzyna Church
in late Baroque from 1722-1729.
Surrounding Area
Accommodation
Other Internet sites and sources
Czechowice-Dziedzice – in 64 languages
Translated into English by Google Translate. Spangshus.dk accept no liability for any errors or omissions in translation.