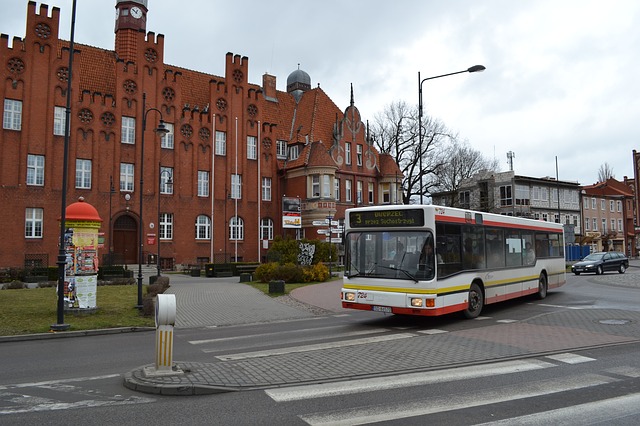 Tczew City Hall. – Picture of 990743 from Pixabay
(Short edition)
Distance
Gniew
32 km S,
Nowy Dwór Gdański
31 km NE,
Pelplin
22 km SV,
Population
59.217 (2013)
Location and history
Tczew is located in the eastern part of the Pomeranian County, southeast of Gdańsk – on the western bank of the Wisła River.
The name of the place was first mentioned in the sources in 1198. A castle was built on the site and Tczew was granted market town rights in 1260, issued by Prince Sambor II. After the partition of Poland in 1772, Tczew came under Prussia. After World War I, the city returned to Poland.

The old road bridge over the Wisła River. (A few meters to the north, the river is crossed by a railway bridge). – Picture of Jerzy Krolak from Pixabay
Tourist attractions
Museum Wisła.
A section of the Central Sea Museum in Gdańsk, located in an old industrial building that has housed a factory for agricultural machinery.
Holy Cross Church – parish church.
The oldest attraction in the city (from the 13th century)
Dominican Church (14.arh.)
Dutchman mill
a Dutch windmill from 1806. It is quite rare, of wood, with 5 wings and a swivel top.
Surrounding Area
Accommodation
Other Internet sites and sources
Translated into English by Google Translate. Spangshus.dk accept no liability for any errors or omissions in translation.