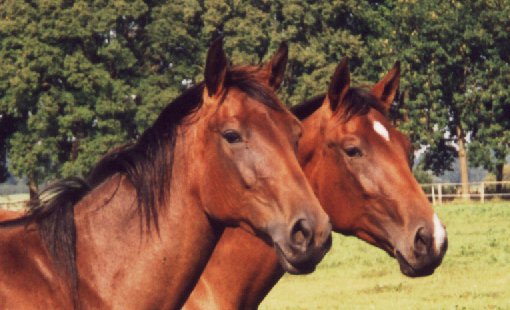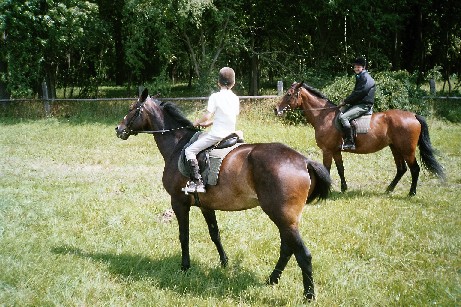 Some centers (equestrian centers, studios and holiday centers with the possibility of riding). – Regions
Equestrian and equestrian centers
Below is a selection of places that offer riding holidays with accommodation for tourists, and where you can feel like being in pact with nature and the horse.
Stadnina Koni "Bielin"
The stud and riding center are approx. 170 km south of the Swinoujscie ferry port, 84 km south of the Szczecin ogca metropolis. 68 km north of the Polish-German border crossing in Slubice (v. Frankfurt adOder) ..
Half-blood horses are raised in Bielin stud. There are currently over 140 horses, of which 40 are used for riding.
The tourist facilities are housed in an old classic-style estate. The estate is surrounded by a park of 10 ha.
The nearest area is scenic, wooded with several lakes (Cedynia Landscape Park).
Riding school Stopka
v. Andrzej and Agnieszka Stopka, oś. Jurki, Maków Podhalański
The 14-horse riding school is located on the southern slope of Mount Makowska Góra overlooking the Skawa Valley as well as other mountains, near and far. The couple Stopka teaches horseback riding and after a few hours of teaching even beginners are allowed to ride on trips in the beautiful surroundings.
Accommodation
The riding school's offer can be used in connection with a stay in the very spacious holiday home in oś. Makowska Góra, Maków Podhalański, only 2 km from the riding school. The holiday home, which is rented on a weekly basis, is very beautifully situated with a fantastic mountain view. In relation to the house the school is approx. 2 km in an easterly direction along a mountain road. You even contact the riding school upon arrival at the house. Details of the holiday home (holiday property) can be found Holiday house at Maków Podhalański and Bed & Breakfast .
"Kierzbuń"
Location: Northeast of Olsztyn in the Mazury region.
Website: Stadnina Koni Kierzbuń
Stud "Janusz Kojrys"
Location: near the town of Olsztyn in northeastern Poland.
Website: Janusz Kojrys
"Janów Podlaski"
Location: In the village of Wygoda, by the town of Janów Podlaski, near the Belarusian border.
Website: Stadnina Koni Janów Podlaski
"Szarża"
Location: By the village of Bolęcin, near the town of Chrzanów, west of Kraków.
Website: Stadnina Koni "Szarża" and Szarża
Bieszczady
In the south-eastern Poland, the so-called Polish Wild West, is the region of Bieszczady, a mountain area with a very picturesque landscape. The area is very sparsely populated. There is almost no industry and no pollution.
Tourism in this area is characterized by individual agrotourism. You rent a room for dining with a peasant family. Many farmers have 2-3 horses to ride. There are also riding schools and smaller boarding houses. Prices are very low. The typical horse from Bieszczady is the so-called hucul horse, a small horse that is used to moving in the mountain terrain.
Website with information on several equestrian centers, farms and boarding houses in the Bieszczady region with offers for riding holidays:
http://www.bieszczady24.pl/pl/38/38/kategorie:11
attractions:
Horseback riding, fishing, biking, rowing, hiking.
Meals serving regional cuisine.
According to a 1998 statistics, there are approx. 561,000 horses in Poland.
Working Horses
In Polish agriculture, 550 000 horses are used as labor.
You can meet horses both in the countryside and in the smaller towns. You use them in agriculture and as a means of transport. You can buy horses in the horse markets, which are known by everyone who needs to sell or buy a work horse. Often people travel a long way to get to the big horse markets; you buy your horse and ride it back. Eg. there is such a market in Sokółki in northeastern Poland.
riding horses
There is a very old tradition of riding horses in Poland. In the army, horses were used well up in time. As late as World War II, Polish soldiers on horseback fought against motorized German soldiers.
breeding
There are several places in Poland where you breed and breed horses. Until World War II, it was the Polish state that was responsible for having enough riding horses, specifically for use by the army. During the war, the stock of horses was drastically reduced. After the war, some of the former stud farms have been re-established. Riding horses are a significant export product for Poland and are sold mainly to the United States.
Translated into English by Google Translate. Spangshus.dk accept no liability for any errors or omissions in translation.