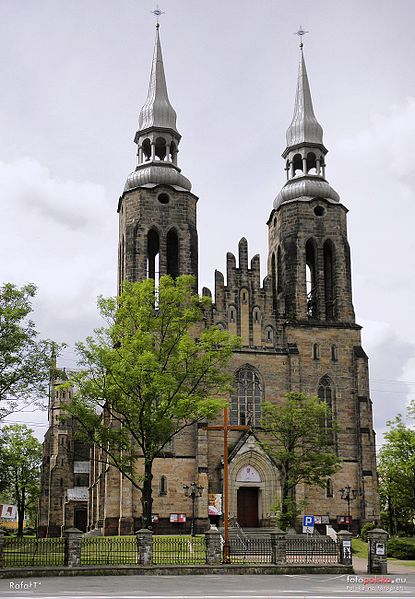 Church of Jesus Sacred Heart in Skarżysko-Kamienna. – Photo by: Rafał T (fotopolska.eu), Kościół Najświętszego Serca Jezusowego w Skarżysku-Kamiennej – fotopolska.eu (562302), CC BY-SA 3.0
Distance
Końskie
38 km NV,
Population
47.212 (2014)
Location and history
Skarżysko-Kamienna is located in central Poland, northeast of the county capital of Kielce, on the Kamienna River.
The village of Skarżysko already existed in the 13th year.In the 15th year. There was an iron ore mine here. It was not until 1923 that the city gained market town rights.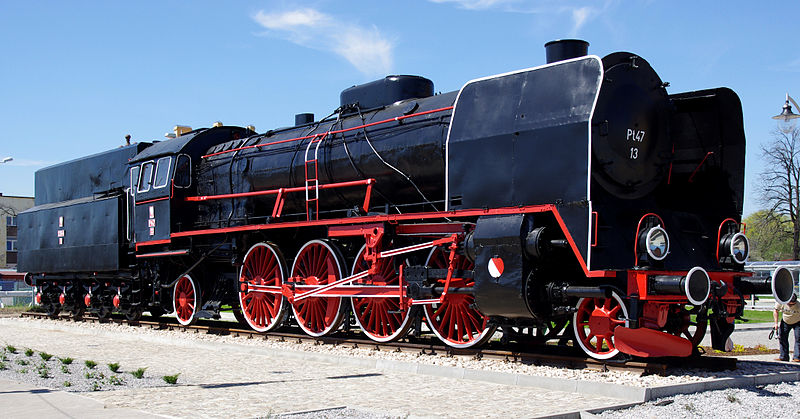 An old steam locomotive of the type Pt47-13 on display at the Skarżysko-Kamienna railway station. This type was manufactured in 1948-1951 with numbers up to 180. – Photo by: Jakub Hałun, 20120428 Pt47 locomotive Skarzysko-Kamienna Imgp2124, CC BY-SA 3.0
Tourist attractions
Selected attractions:
regional Gallery
with a large World War II department.
The blast furnace
Remains of the large blast furnace from the 18th century.
Rejów Lake
On the southern outskirts of the city, an artificial lake has been built on the river Kamionka, partly to control the flow of the river and partly to create a recreational area.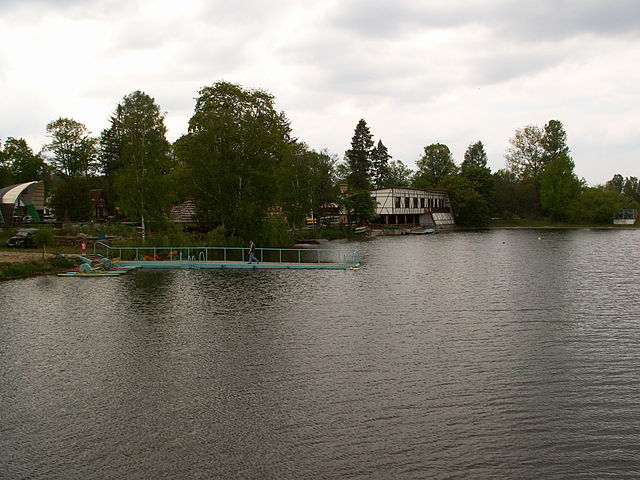 Lake Rejów at Skarżysko-Kamienna. – Photo by: Paweł Cieśla Staszek_Szybki_jest, Zalew Rejów 05 ssj 20070520, CC BY-SA 4.0
Surrounding Area
To the south, the town adjoins two landscape parks.
Accommodation

Skarżysko-Kamienna – with practical information for tourists
Other Internet sites and sources
Translated into English by Google Translate. Spangshus.dk accept no liability for any errors or omissions in translation.