(Short edition)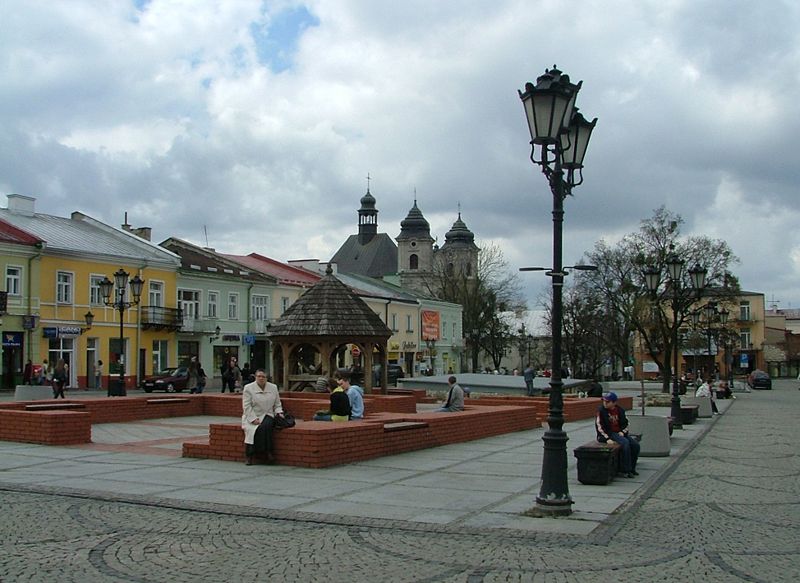 Place Łuczkowskiego in the old town of Chełm. – Photo by: Alina Zienowicz Ala z, POL Luczkowskiego Square in Chełm (6), CC BY-SA 3.0
Distance
Population
67.546 (2009)
Location and history
The town of Chełm is located in eastern Poland, approx. 50 km from the border with Belarus and 26 km from the border crossing to Ukraine at Dorohusk. 58 km west to the regional capital of Lublin.
The city can trace its history back to the 10th century. Chełm gained market town rights in 1392. During World War II, the city was conquered by the Germans in October 1939 and liberated again in July 1944.
For centuries, there has been a significant Jewish as well as Ukrainian population in the city. Just before WWII, Jews made up 44% of the population.
Tourist attractions
Selected attractions:
Among the main tourist attractions should be mentioned:
Voldsted
from the early Middle Ages with underground remains of i.a. but first home.
Virgin Mary's Birth Church (Basilika)
- originally from the 13th century, the present building from the 18th century.
Several other churches and monasteries.
chalk Underground
a protected chalk mine, a unique example of chalk mining in Europe, which consists of a large complex of hallways and multi-storey spaces, created by centuries of writing chalk extraction – an occurrence located below the urban area itself.
Surrounding Area
Accommodation
Eating Out:
Other Internet sites and sources
Translated into English by Google Translate. Spangshus.dk accept no liability for any errors or omissions in translation.