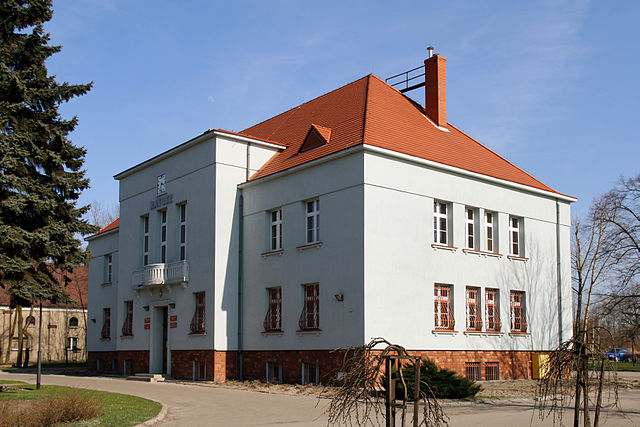 Knurów City Hall. – Photo by: Lestat (Jan Mehlich), Knurów – Ratusz 01, CC BY-SA 3.0
Distance
Population
39.320 (2012)
Location and history
Knurów is located in southern Poland, south of Gliwice, on the western outskirts of the Katowice area.
The name of the building is known since 1295 – then Cnurowicz – but not until late in 1951 did the town acquire market town rights. Knurów first developed seriously in the 19th century. in step with industrialization. When rich deposits of coal were discovered at the end of the century, a mine and a coking plant were built. The time after World War II brought new progress. A new mine was opened and new residential areas were built.
Tourist attractions
Memorial to the Participants in the Silesian Uprising
The memorial stands at ul.Dworcowej (Railway Street). It was inaugurated in 1923. During World War II it was destroyed by the Germans. During the Polish People's Republic it was rebuilt as "Memorial of Gratitude to the Red Army". In 1995, the memorial was restored to its original appearance.
Church of Saint Cyril and Methodio
The church was inaugurated in 1947, renovated 1977-78. In 1996, a statue of Kyrillos and Methodios was erected at the church.
Surrounding Area
Accommodation
Other Internet sites and sources
Translated into English by Google Translate. Spangshus.dk accept no liability for any errors or omissions in translation.