(Short edition)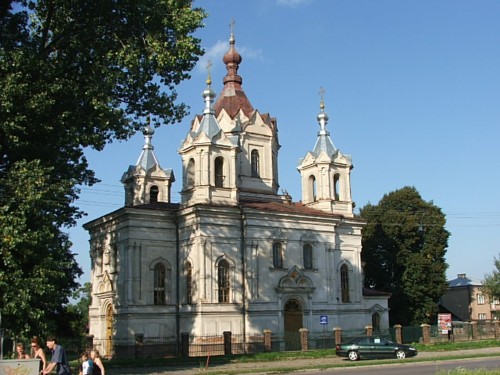 Saint Nicholas Church – the Greek Catholic Church in Tomaszów Lubelski
Distance
Hrubieszów
58 km NE,
Population
19.991 (2009)
Location and history
Tomaszów Lubelski is located in southeastern Poland, 24 km from the Ukrainian border at Hrebenne.
The city gained market town rights in 1621.
Tourist attractions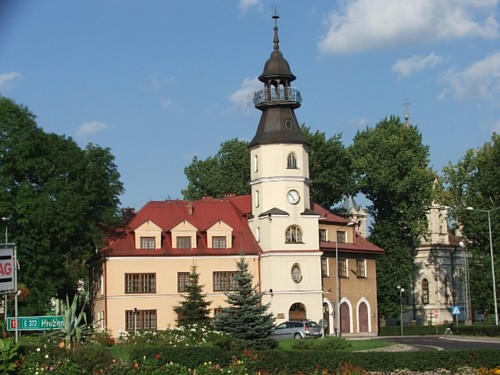 State Music School
regional Gallery
The Jewish cemetery
St. Nikolaj Church – the Greek Catholic Church in Tomaszów Lubelski, built in 1889.
State Music School, former fire station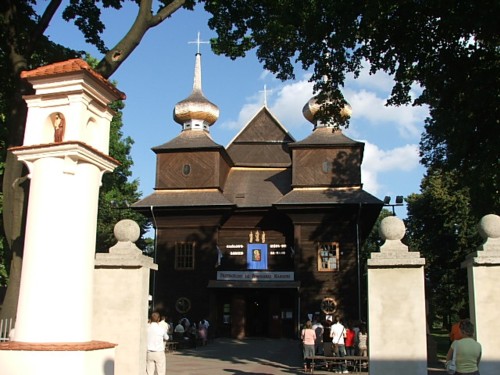 A wooden church built from 1627
Surrounding Area
Accommodation
Other Internet sites and sources
Tomaszów Lubelski – in several languages, including English, German and French.
Lublin region
Translated into English by Google Translate. Spangshus.dk accept no liability for any errors or omissions in translation.