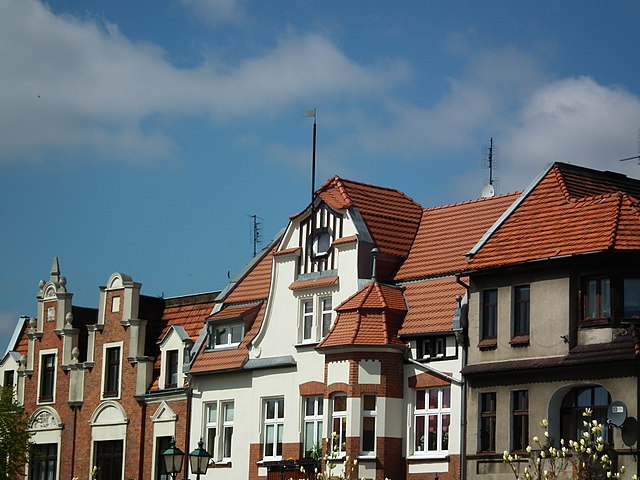 Houses by the square in Swarzędz. – Photo by: MOs810, Rynek, Swarzedz, CC BY-SA 4.0
(Short edition)
Distance
Mosina
31 km SV,
Kórnik
23 km S,
Kostrzyn
11 km E,
Population
31.035 (2013)
Location and history
Swarzędz is located in western Poland, in Wielkopolska County, east of the county capital of Poznań.
The town was founded in the 14th century, but first gained market town rights in 1638. Today, Swarzędz is considered a suburb of Poznań. Many large Polish as well as foreign companies have settled in Swarzędz.
Accommodation
Other internet sites and sources:
Translated into English by Google Translate. Spangshus.dk accept no liability for any errors or omissions in translation.