Zubrzyca Górna, Zubrzyca Dolna

The open-air museum in Zubrzyca Górna
Distance
Chyżne (slovakisk grænse)
19 km S,
Jabłonka
10 km SE,
Location and history
The villages of Zubrzyca Górna and Zubrzyca Dolna in the southern part of the Malopolska region form a cohesive village community that extends approx. 10 km along the road from Zawoja through the Babia Góra Mountains to Jabłonka, more specifically on the stretch of road leading from the Krowiarki Pass (Przełęcz Krowiarki) down to the Czarna Orawa River and the town of Jabłonka. The villages belong to Jabłonka Municipality.

View to the west (towards Lipnica Mała) from the road north of Zubrzyca Dolna
Tourist attractions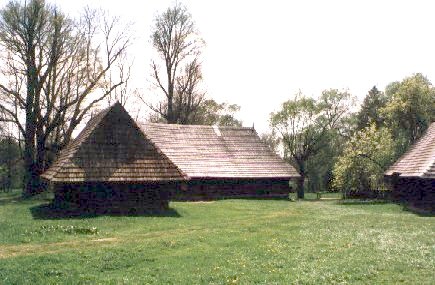 Open Air Museum .
In the Zubrzyca Górna is the open-air museum Orawski Park Etnograficzny. The museum was founded in 1937 in the form of a gift to the Polish state, whereby the state became the owner of an area of more than 4 hectares, comprising a conservation-worthy gentlemen's seat with extensions, surrounded by a beautiful park. The former property – Dwór Moniaków – still constitutes the museum's most valuable building complex, giving a picture of the lava life of the old days.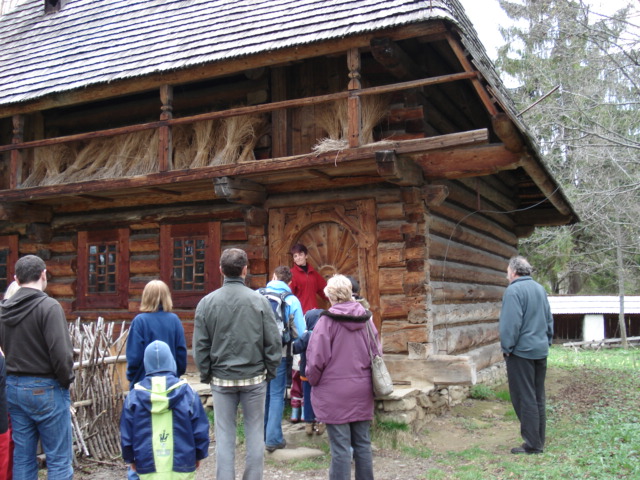 In other buildings one can see how the ordinary peasants of this region lived in ancient times. The museum also shows examples of handicraft and industrial businesses from the villages: a blacksmith, a sawmill, an oil mill and a mill.
Near Dwór Moniaków is a apiary with 13 hives. In the museum park you will also find a clock stack originating from the Zimna Dziura locality at Zubrzyca Górna.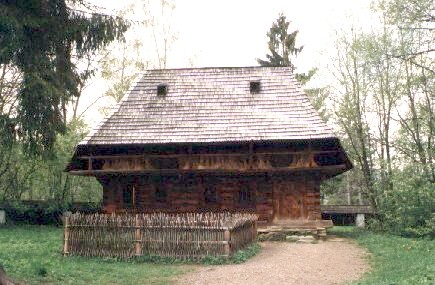 Accommodation
Urząd Gminy w Jabłonce – with practical information for tourists
Other Internet sites and sources
Translated into English by Google Translate. Spangshus.dk accept no liability for any errors or omissions in translation.