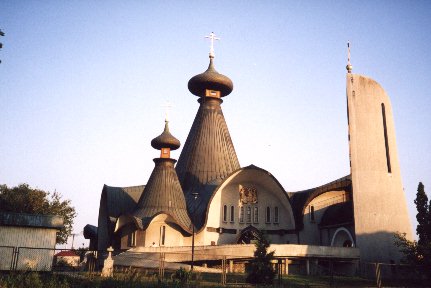 Russian Orthodox Cathedral: Sobór Świętej Trójcy in Hajnówka
Distance
Population
23.800 (2003)
Location and history
Hajnówka in the southeast corner of the Podlasie region is the district capital of Hajnowski Powiat. To the east, the city borders directly on the Białowieża primeval forest, and Hajnówka is therefore a good starting point for strolling in the wild forest nature. The city itself is architecturally and culturally characterized by the clash of Western / Latin and Byzantine / Russian culture.
One should see the Russian Orthodox Cathedral: Sobór Świętej Trójcy (Church of the Holy Trinity) with a very exciting architecture and a valuable interior; In this church, an international festival of Orthodox church music has been held for 20 years. Noteworthy is also the Roman Catholic Church of the Holy Cross, including a famous old organ. From May to September there are concerts for chamber and organ music.
Tourists can also take an excursion by the narrow-gauge railway from Hajnówka to Topiło deep inside the primeval forest.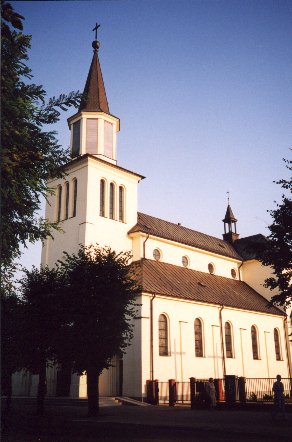 The Roman Catholic Church of the Holy Cross
For the area, see also the page about: Białowieża .
Accommodation

Hajnówka – here also links to information on accommodation in the area.
Eating Out:
Other Internet sites and sources
Translated into English by Google Translate. Spangshus.dk accept no liability for any errors or omissions in translation.