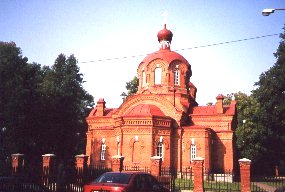 The Orthodox Church in Białowieża
Distance
Location and history
In Podlasie there are numerous unspoilt and unique natural areas: the most prominent example is the primeval forest Białowieża with Białowieża National Park. Deep inside the forest lies the Białowieża settlement, the center of tourism in the area and the seat of the National Park's management. – Białowieża National Park
Access road:
You take a passenger car or bus by road No. 689 from Bielsk Podlaski and into the border of the national park; first there is 27 km to the small town of Hajnówka, located on the border of the primeval forest (Puszcza Białowieska); From here it is 19-20 km through the forest to Białowieża, which is centrally located in the forest and right on the border of the national park.
Tourist facilities:
In the village there are 2-3 large hotels, guesthouses, private room rentals (also of the type) "bed & breakfast") as well as campsites.
In Białowieża there is direct entrance to the area of the national park.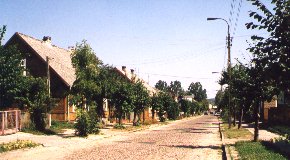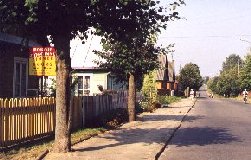 Visit the national park and excursions in the forest:
Excursions on foot – accompanied by a guide – in the strictly protected area, including visits to the bison sanctuary: contact the tourist office: Biuro Uslug Turystycznych PTTK, ul.Kolejowa 17, Białowieża.
Outside the strictly protected area there are marked tourist paths for walking or cycling.
Horse riding and horse riding are also available. You can also ask the individual hotels about their special offers to the tourists.
Białowieża National Park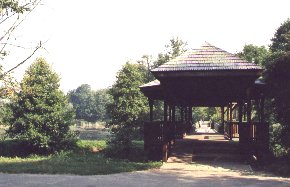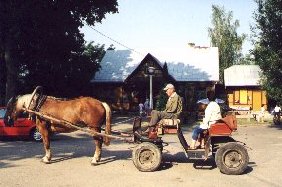 Accommodation

h4. links
Translated into English by Google Translate. Spangshus.dk accept no liability for any errors or omissions in translation.