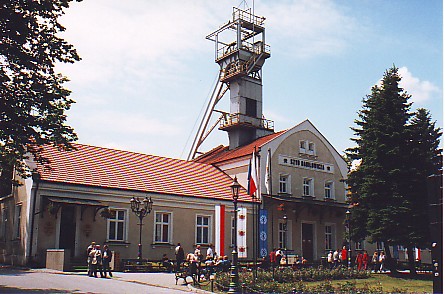 The salt mine in Wieliczka. The main entrance
Distance
Population
18.600 (2004)
Location and history
The small town of Wieliczka, known for its salt mine, is located about 15 km southeast of Kraków. The town was founded in 1290. In the early Middle Ages the place was known by the Latin name: Magnum Sal, in Polish: Wielka Sól, hence the name Wieliczka.
Tourist attractions
Salt Mine Museum:
The biggest tourist attraction in Wieliczka – and the reason why the city's name is world famous – is Muzeum Żup Krakowskich, ie. Salt Mine Museum. This museum, one of the largest mining museums in Europe, is located in the underground excavations and covers the mining of the over 700-year-old salt mine.
In 1978, the mine and museum were erected at UNESCO's list of the world's cultural and natural heritage. In 1994, the museum was recognized as a historical memorial by the Polish president. The salt mine consists of a 200 kilometer long maze of corridors, located on nine levels. The mine measures 327 meters in depth and the maze's corridors connect a total of approx. 2000 chambers.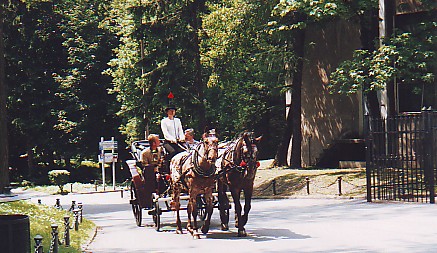 Horse riding in the salt mine area
My Borgen:
The castle (Zamek Żupny) was built at the transition between the 13th and 14th centuries. From the beginning until 1945, it was the seat of the management and administration of the Kraków mines (Żupy Krakowskie), ie the mines of Wieliczka and Bochnia. Zamek Żupny is a rare example of a fortified castle owned by authorities in business. The castle was rebuilt several times, but destroyed during World War II. Since – between 1976 and 1984 – it has been rebuilt in Gothic style. The buildings include museum collections about the history of the city and parts of the mining museum.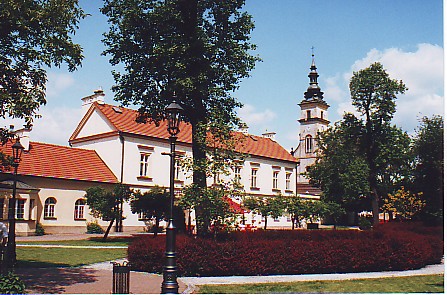 Part of Mineborg (Zamek Żupny), seen from the park

The old defense wall with fortress tower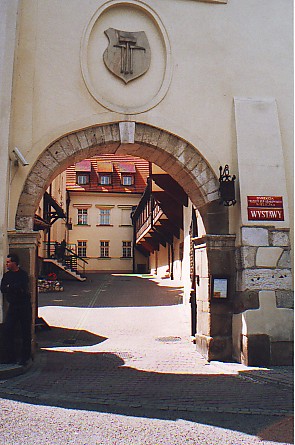 Main gate to Mineborgen (Museum)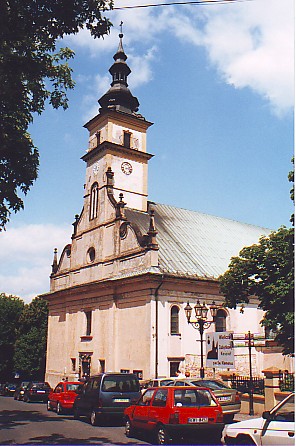 Saint Clement's Church
Surrounding Area
Accommodation

Miasto i gmina Wieliczka – With practical information for tourists
Eating Out:
Miasto i gmina Wieliczka – With practical information for tourists
Other Internet sites and sources
Translated into English by Google Translate. Spangshus.dk accept no liability for any errors or omissions in translation.