(Short edition)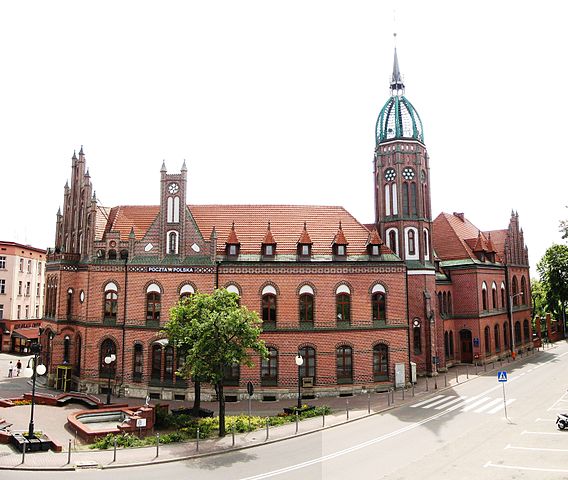 Post office in Chorzów. – Photo by: Ludek, Chorzow poczta, CC BY-SA 3.0
Distance
Population
113.000 (2009)
Location and history
Chorzów is located in the Katowice area of southern Poland, immediately north of Katowice town.
In 1257, the Order of the Knights of the Holy Sepulcher in Jerusalem was granted permission to build the village of Chorzów. In 1778, for the first time, deposits of coal were discovered in the underground. This was the starting point for the development of the city's industry, which is predominantly made up of the mining and metal industries.
Tourist attractions
Selected attractions:
The city's attractions include:
The Silesian Planetarium
Upper Silesian Ethnographic Park (open-air museum)
The Silesian Zoological Garden
Slaskie Wesołe Miasteczko
- the largest, permanent amusement park in Poland.
Surrounding Area
Accommodation

Chorzów – in Polish, English and German, there is also practical information for tourists
Other Internet sites and sources
Chorzów – in Polish, English and German
Translated into English by Google Translate. Spangshus.dk accept no liability for any errors or omissions in translation.