(Short edition)

The monastery of Jasna Góra in Częstochowa
Distance
Blachownia
10 km V,
Myszków
32 km SE,
Siewierz
41 km SE,
Włoszczowa
73 km E,
Population
248.000 (2004)
Location and history
Częstochowa is a large industrial city – but especially known as a religious center and pilgrimage site – on the river Warta in the northern part of Silesia. The city is located in the Kraków-Częstochowa Highlands at an average height of approx. 260 m. The highest points are Góra Ossona (305 m) and Jasna Góra (where the city's famous monastery is located) at 286 m.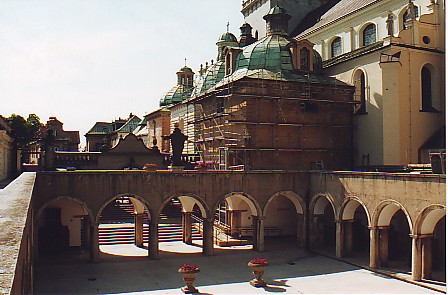 Tourist attractions
The Abbey and Church of Jasna Góra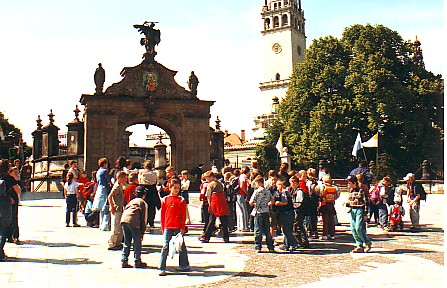 The square in front of the monastery with the gate that forms the main entrance: Brama Lubomirskich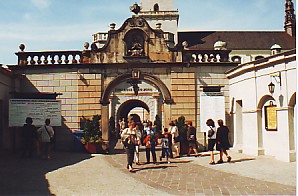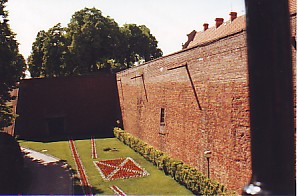 Part of the fortress wall around the monastery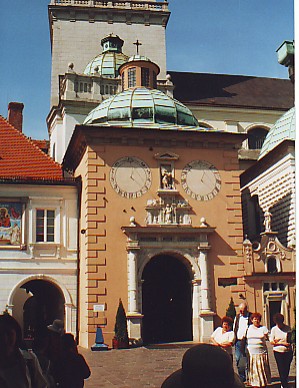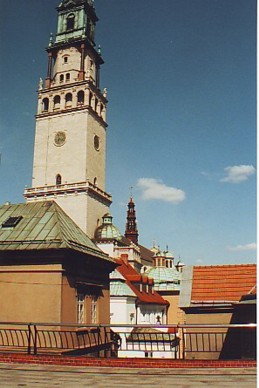 Accommodation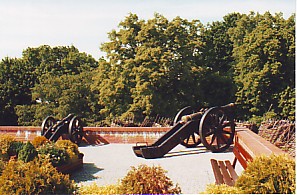 Cannon position on one of the bastions of the monastery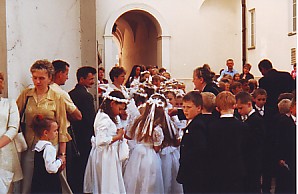 Other Internet sites and sources
Częstochowa (The official site of the city – in Polish and English)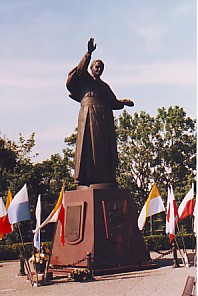 The statue of Pope John Paul II at one of the bastions of the monastery: Bastion Szaniawskich
Translated into English by Google Translate. Spangshus.dk accept no liability for any errors or omissions in translation.