(Short edition)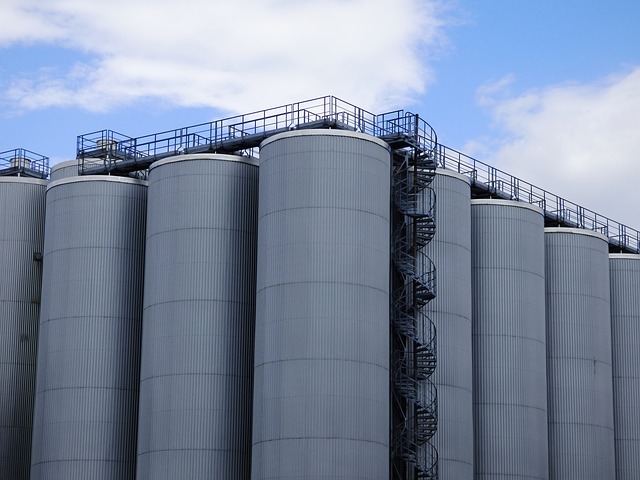 The Browar Książęcy brewery in Tychy. – Picture of Tomasz Mikołajczyk from Pixabay
Distance
Population
130.000

Tychy. From the central park. You see the memorial for "The Fight and the Work" (locally called "Giraffe"). The memorial was erected in 1975, in the 30th year following the victory over fascism
Location and history
Tychy is located south of Katowice, on the Opole – Gliwice car route and south of the Katowice area in the direction of southern Małopolska with the Beskidy and Tatry Mountains – or in the direction of Kraków.
The site is first mentioned as a village in 1467. After 1629, when the brewery was erected, the population grew.In 1870 the railway line connecting Tychy with Katowice was built. In 1934, the city changed status from rural to urban.
Tychy is today an industrial city with, among other things. automotive, brewery, dairy, paper and much more.
Tourist attractions
The brewery
Best known, the town is probably home to the brewery "Brows Książęcy"who has been producing the beer brand since 1629 "Tyskie" (meaning: (beer) from Tychy). The German brand has received several awards in recent years, both domestic and foreign. The brewery in Tychy (which now belongs to the brewery group Kompania Piwowarska in Poznań) probably produces the best Polish beer today. The company is one of the largest breweries in Poland today.
The brewery can be visited. There is guided tours and beer tasting. The buildings also house a brewery museum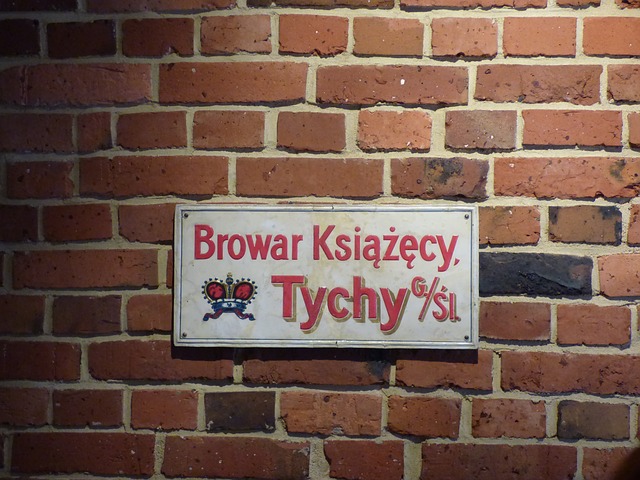 Brows Książęcy. The brewery's old company sign. – Picture of Tomasz Mikołajczyk from Pixabay
Accommodation
Other Internet sites and sources
Translated into English by Google Translate. Spangshus.dk accept no liability for any errors or omissions in translation.